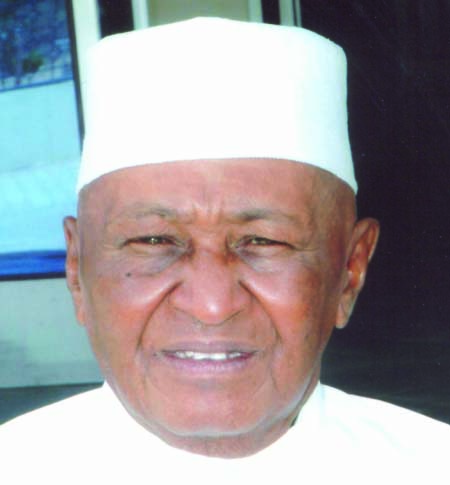 As per the provisions of section 129 of the Elections Decree, the Independent Electoral Commission (IEC) yesterday started a nationwide voter registration exercise ahead of the scheduled presidential, parliamentary and local government elections.
The six-week exercise, which comes 10 years after the last voter registration exercise held in 2001, is targeting over 800,000 eligible Gambian voters from the ages of 18 and above.
The exercise, which saw a low turnout in some parts of the Kanifing Municipality yesterday, is taking place in 636 registration centres established across the country, out of which 200 are reported to have started operations.
As opposed to the then manual registration of voters, the IEC is taking what it said is a leap forward with the introduction of a new computerized voter registration system to meet what it calls the current realities of The Gambia's democratization process.
Supported by CODE Inc, an international company, the digital system, according to the Commission, is in line with its drive to modernize and add value to the Gambia's electoral process, which it said, continues to go from strength to strength.
According to our reporter, who was within the Kainfing Municipality, turnout was very low in some parts of the municipality in the morning, with a few people at the queues.
At team centre 23 located at the Serrekunda Mosque in Serrekunda Central constituency, our reporter spoke to Mr Ousman Manneh, senior registration officer, who attested to the fact that turnout was not very impressive, noting that it was the first day of the exercise.
"We are expecting more people to get registered in the next couple of weeks," Manneh told our reporter.
"My voter's card is my voice and as a patriotic Gambian, I came here this early morning to get registered so that I can have a say in the way and manner in which this country is governed," one Ms Penda Sarr said.
She added: "Through this registration exercise, you can choose your president, your national assembly members and your ward councillors."
In Dippa Kunda, Adama Sanyang, registration supervisor, told our reporter that they are set and ready to register any eligible Gambia voter who comes to register, calling on all eligible Gambian voters to come out in their large numbers to get registered for the forthcoming elections in the country.
"I believe it is my constitutional right to be registered to vote in elections in this country. I am a Gambian, and I believe that all eligible Gambians must come out to get registered because it is only by doing so that we can determine our future," one Alkali Njie of Dippa Kunda told our reporter.
"As I am speaking to you, we had registered over 40 eligible voters. Everything is going on fine since we started the exercise, and I call on the all eligible Gambian voters who have attained the age of 18 years and above to come out and register," Mr. Etienne Gomez, registration supervisor at Bakau Lower Basic School said.
At the Bakau Community Center, team supervisor Bai F. Jammeh told our reporter that turnout was not impressive, saying that they have registered 69 voters. He called on all eligible voters to come along with their valid documents and register.
Meanwhile, in Janjangbureh in the Central River Region, our correspondent reported that turnout was impressive as many people including women and mainly youths lined up in queues to be registered.
President Yahya Jammeh, who will be seeking a fourth term in office, has again stressed his earlier assertions that he will not campaign for this year's election, predicting that he will sweep the November presidential polls, which, he said, will be free, fair and transparent.
Whether the opposition will come together as an alliance or not, analysts say they have no alternative but to unite to pose a credible challenge to Jammeh's ruling party.
Read Other Articles In Article (Archive)