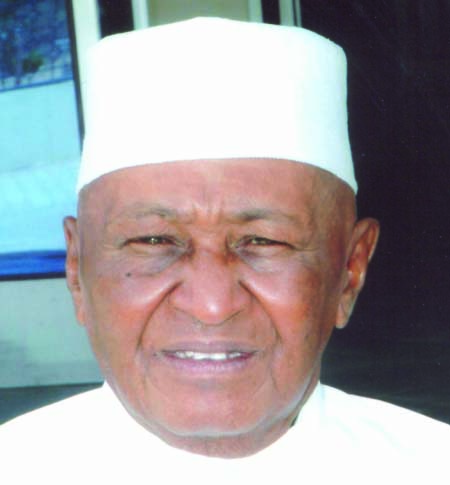 Ahead of the March 29th parliamentary polls, the Independent Electoral Commission, IEC, has appealed for calm, urging all parties and independent candidates to exercise patience, tolerance and a non-violent campaign.
A statement from the Commission said yesterday that the IEC has not yet been notified of the withdrawal of any candidate.
The IEC also reminded Gambians of Section 26 of the Constitution of the Republic of The Gambia, which states that "every citizen of The Gambia of full age and capacity shall have the right, without unreasonable restrictions, to take part in the conduct of public affairs, directly or through freely chosen representatives, to vote and stand for elections at genuine periodic elections for public office, which elections shall be by universal and equal suffrage and be held by secret ballot."
Accordingly, the Commission statement added, during the nomination period, twenty independent candidates' nomination papers in consonance with Section (2) of the Elections Act, were endorsed.
It said all these candidates were given colours and symbols different from other party's colours.
Campaigning for the 29th March parliamentary polls began yesterday, despite a boycott by six opposition parties in the country over "yet to be met demands" by the Independent Electoral Commission (IEC).
Six out of seven opposition parties have boycotted the parliamentary polls, after declaring in a statement last Thursday that they were "pushed not to participate in the National Assembly elections."
Nominations ahead of the polls closed Saturday, with 24 out of a total of 48 elected seats in the National Assembly going to the ruling APRC, whose candidates were declared nominated unopposed, due to the opposition pull out.
With the boycott, the opposition stand to lose key seats in the Wuli West, Sami, Kiang West and Jarra Central constituencies, which were all held by them.
While the ruling Alliance for Patriotic Reorientation and Construction (APRC) party looks optimistic of sweeping the polls, the opposition, on the other hand, had called for the postponement of scheduled polls, citing what they said was the delay by the IEC to meet the opposition to discuss how to put the right conditions in place for genuine elections in the country.
However, the IEC rejected the criticism, insisting in a letter dated 5th March that the National Assembly election would be held as scheduled.
The APRC now faces election in 24 constituencies against 20 independent candidates and eight from the opposition National Reconciliation Party (NRP), which broke ranks with the rest of the opposition to contest the polls.
The NRP leader Hamat Bah is coming into the race for the Upper Saloum seat, which he previously held before he was defeated by incumbent Sainey Mbye of the APRC.
The two are also being challenged by an independent candidate.
Read Other Articles In Article (Archive)