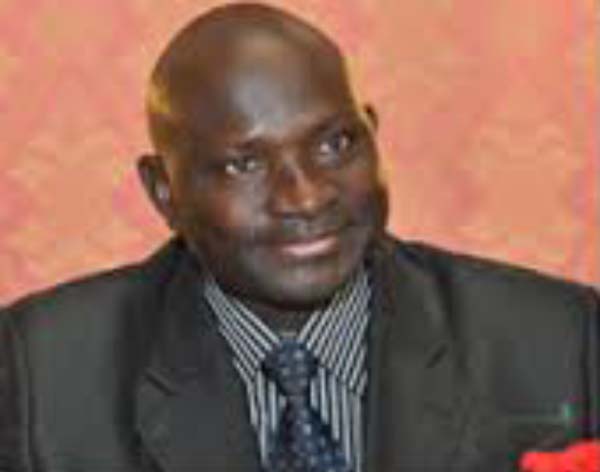 The Gambian authorities have contacted the Public Prosecutor's Office in Switzerland requesting for the possible extradition of the ex-Interior minister to face trial for his crimes in Banjul.

According to judicial sources in Switzerland, The Gambia has promised to give Sonko a fair trial if Swiss authorities agree to the extradition request.
However, no decision has been reached about such an extradition yet.
The Gambia also sought mutual legal assistance from Switzerland in the prosecution of the suspect, that is, if the extradition will take place.
Sonko is accused of having been present during acts of torture. He was arrested in Lyss, outside of Zurich, after a Geneva-based NGO, Trial International, filed complaints of alleged crimes against humanity at the prosecutor's office against him.
"The prosecutor's office yesterday also announced that it has extended criminal investigations to other offences after hearing testimonies and complaints of more witnesses. That is why it requested for an extension of the detention of the ex-Interior Minister," the judicial source said.
This ongoing pre-trial detention of the former Jammeh minister was therefore extended once again for three months. This is the second time Sonko has been denied bail and instead compelled to stay in detention of the Swiss authorities while the investigations are ongoing.
In May, the Federal Prosecutor's Office obtained an extension after his arrest in January.
Under the principle of International jurisprudence, Swiss authorities are compelled to arrest and prosecute suspects accused of crimes against humanity, even if those crimes are alleged to have taken place outside of Switzerland.
Under Swiss laws too, the courts can keep a suspect in detention for up to a year while such investigations are on.
Meanwhile, further charges are being prepared against Sonko, according to the prosecutors, yesterday morning.
They stopped short of specifying the nature of these new charges, maintaining that the principle of "presumption of innocence" applies.
Read Other Articles In Article (Archive)