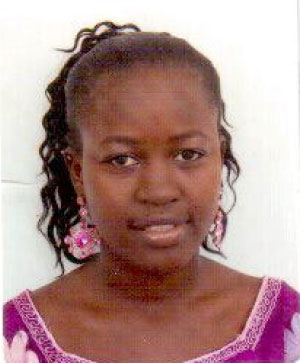 Unique FM's Ida Bah will be attending the second International Sports Press Association Young Reporters Programme in Azerbaijan on behalf of the Sports Journalists Association of The Gambia (SJAG).
AIPS, together with the support of the Azerbaijan Ministry of Sport and the Organizing Committee of the FIFA U-17 Women's World Cup to be held in Azerbaijan from September 22 to October 13, 2012 will conduct the second edition of the Young Reporters Programme.
The school is set to take place during the FIFA U-17 Women's World Cup competition to kick off on Saturday.
The Young Reporters' Programme will involve 20 AIPS-selected 19 to 25-year- old young journalists from the five continents of Africa, America, Asia, Oceania and Europe, and immerse them into the Games for 23 days, with full access to the competition venues.
They will be joined by their Azerbaijan colleagues selected by the local Organising Committee.
Sixteen journalists were selected from the countries taking part in the tournament:
The Gambia, Ghana, Nigeria, China, Korea DPR, Japan, Canada, USA, Mexico, New Zealand,  Brazil, Colombia, Uruguay and four European journalists.
Participants will include both young professional journalists already working full-time in the news media, and university students engaged in journalism and media studies.
West Coast Radio's Abdoulie Bah was the first Gambian journalist to benefit in the first edition of the Young Reporters Programme in China last year.
Read Other Articles In Article (Archive)