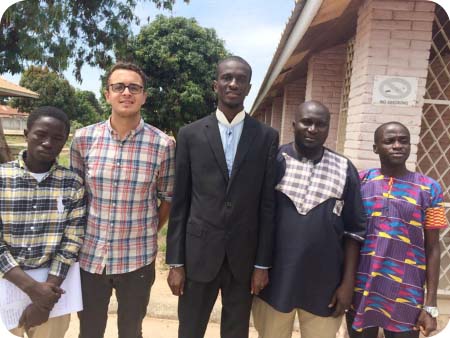 `On Friday 28 July 2016, the Institute for the Advancement of Children's Rights (IACR) donated essential items to children in need, at the Shelter for Children situated in Bakoteh in the Kanifing Municipality.

The shelter houses needy children ranging from orphans to child victims of baby dumping and other abandoned children.
The donation package included food items, clothing, laundry soap and carpets.
The donation is part of IACR's efforts in ensuring the protection and promotion of the best interests of the child.
It also followed a courtesy visit by the foundation to the shelter on 14 July 2016, which afforded the foundation an opportunity to identify possible areas of collaboration and support for the shelter.
IACR strongly believes in supporting needy children to enable them realize their full potential and become responsible members of society
The items were handed over to the shelter manager and Landing Secka by Muhammed Ndure, on behalf of IACR President Barrister Malick H.B. Jallow.
The Institute for the Advancement of Children's Rights (IACR) was established in December 2013 by Gambian lawyer Malick H.B. Jallow Esq.
IACR is a non governmental, non profit, impartial and non partisan organization with a mandate to promote and protect the rights of children in The Gambia through the provision of legal support and assistance to indigent children in conflict with the law.
The institute also seeks to help build a preventive strategy to address the root-causes to why children get into conflict with the law.
To that end, the institute aims to improve the effectiveness and implementation of domestic, African and international human rights instruments on rights of children, including the Children's Act of The Gambia 2005, the African charter on the rights and welfare of the child and the convention on the rights of the child.
Read Other Articles In Article (Archive)