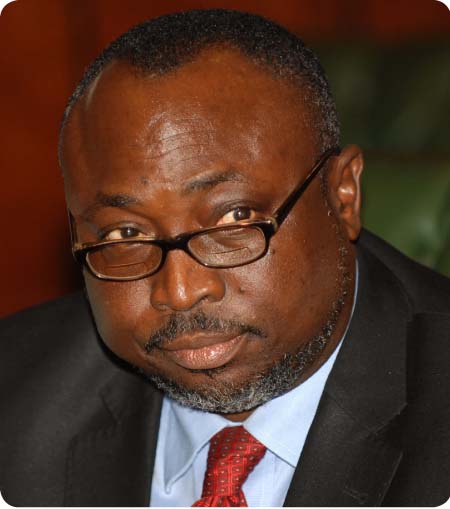 A three-member panel of judges of the Gambia Court of Appeal headed by Justice Emanuel Fagbenle, Justice Sallah and Justice Awa Bah yesterday dismissed Justice Wowo's appeal against his conviction by the High Court in Banjul.
When the case was called, defence counsel Ozuma for the appellant, after re-adopting his brief, urged the court to allow the appeal.
DPP Barkhum also re-adopted his brief and urged the court to affirm the conviction, and to disallow the appeal.
Justice Emmanuel Fagbenle then told the counsel of the appellant that they intended to know whether his notice of appeal is competent or not.
Counsel for the appellant said that on 2 July 2014, they filed a notice of appeal and the brief was accepted.
He said that upon the grants of prayers on that motion, the court also granted the second prayer and said it deemed the notice of appeal had been properly filed and served.
Counsel Ozuma added that the notice of appeal in question was the appeal against the final conviction and sentence of the appellant.
"In view of that, I submit that the notice of appeal is validly before the court and competent for determination," he said.
In response, DPP said they were very much aware of the motion dated 2 July 2014 and consented to it.
He said the issue is whether the 2nd prayer had been properly filed and served, and if the consolidated file was served, his opinion was that the time be extended, which was his submission.
However, Justice Emmanuel Fagbenle said they have heard the submission of both the appellant and the respondent, and would go for a break.
After an hour's break, the panel returned and said the appeal had failed and, therefore, dismissed it. They said the reasons for dismissing it would be given when the court resumes on 12 January 2015.
Readers would recall that the Special Criminal Court in Banjul presided over by the then Justice Emmanuel Nkea, on 9 January 2014 convicted and sentenced former Chief Justice Joseph Wowo to two years in prison.
Wowo was tried under a thirteen-count indictment, which included abuse of office, conspiracy to defeat justice and interference with witnesses, offences relating to judicial proceedings, and giving false information to a public officer.
Read Other Articles In Article (Archive)