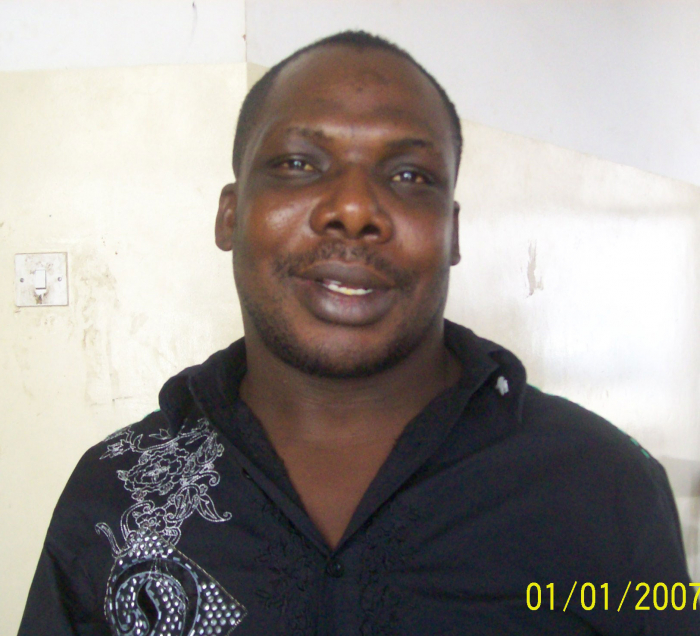 Edwin Nebolish Kaewane a human rights activist was yesterday convicted and sentenced to six months in prison with hard labour by the Banjul Magistrates' Court, which found him guilty of giving false information to the Office of the President.
Edwin Nebolish Kaewane was also ordered to pay a fine of D10,000 in default to serve three years in prison.
The court further banned him from operating a charitable organisation in the Gambia, and ordered him to surrender all the documents and license pertaining to the organisation called African Democracy and Good Governance (ADG) of which he was the director of programmes, and any other organisation.
Magistrate Abeke in his judgment told the court that the charge against the accused person was first mentioned on 8th March 2010, represented by counsel and that he pleaded not guilty to the charge.
He added that the prosecution in support of their case had called in two witnesses, while the accused person did not enter into his defence and his counsel made a no-case-to-answer submission.
He said the court ruled that the accused person has a case to answer as stated in the charge sheet, but he deliberately failed to enter into his defence.
In his plea of mitigation, Edwin Nebolish Kaewane told the court that he is a family man with several children, and that he has been working as a human rights activist for 20 years now. He added that he registered ADG as charitable organisation at the AG's Chamber, and had been operating since 2006.
He pointed out that, since 2006, the organisation has never been found wanting in any way, and urged the court to temper justice with mercy. He also urged the court to take into consideration that he spent almost seven months in detention.
However, he was subsequently convicted and sentenced, as reported above.
Readers would recalled that Edwin Nebolish Kaewane was sometime in the month of March 2010 charged with giving false information to the Office of the President when he stated in a letter that the ADG is a non governmental organisation (NGO) which he knew to be false.
Read Other Articles In Article (Archive)