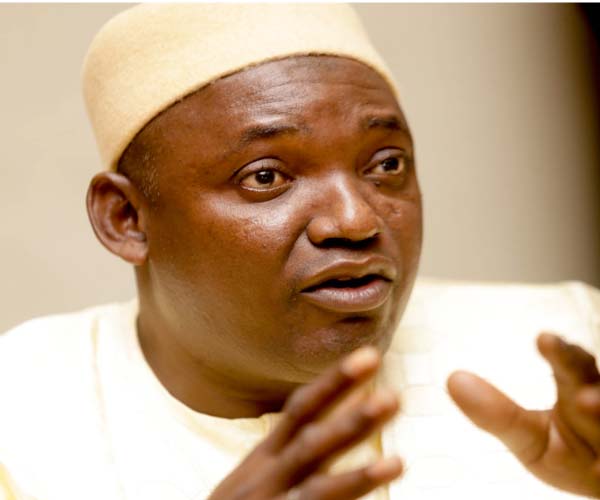 President Adama Barrow has said that homosexuality is not an issue in The Gambia, an act that will send one to prison for life in the country.

Barrow made this remark during his meeting with the European Union (EU) delegates on Thursday at the Kairaba Beach Hotel.
"Among those who can be charged with "aggravated homosexuality" are "serial offenders" and people living with HIV who are deemed to be gay or lesbian.
Rights groups say it makes Gambia's criminalisation of homosexual activity - which already violates international law - even more likely to be used broadly and arbitrarily.
The EU withheld more than 33 million euros in aid to The Gambia over the deteriorating human rights conditions and concerns over the targeting of the LGBT community.
An act of homosexuality already carries a minimum 14 years in prison.
Barrow said homosexuality has never been an issue in The Gambia, and that there are economic and other social issues that are more of a priority.
Former President Yahya Jammeh said homosexuality is anti-God, anti-human, and anti-civilization. He called homosexuals vermin and threatened to slit their throat.
Read Other Articles In Article (Archive)