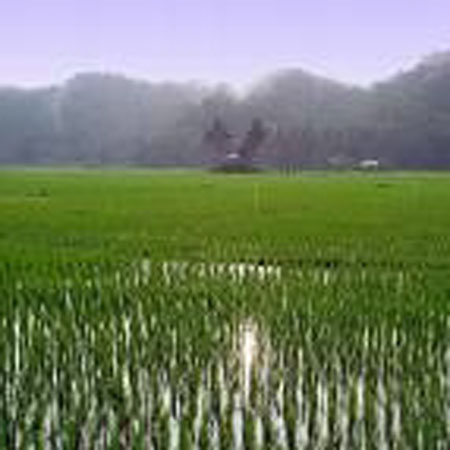 At least 20 hectares of rice paddies have been reportedly destroyed by marauding hippopotamuses and monkeys in Jarreng, Niamina East, Central River Region (CRR).
The incident, which has left hungry farmers in the area in a desperate position, is said to be an annual occurrence that has in recent days been the centre of discussion with local authorities in the area.
According to our correspondent, who visited the area, this rather unfortunate incident came at a time when farmers are about to harvest their crops.
Some of the farmers who spoke to our correspondent expressed concern that if such an "alarming episode" continued the quest for the attainment of food self sufficiency would not be achieved.
For one Mama Samura, the hippos destroyed two of her rice fields that serve as sources of livelihood for her family. According to her, she pays her children's school fees with the proceeds from the farm.
"Hippos entered my rice field at night and before morning, there was nothing left for me to feed my family or pay school fees for my children," she said.
Mrs Nyara Ceesay, another victim, expressed frustration for what she called as this "unbearable loss". According to her, rice production is decreasing drastically due to the menace of the hippos in the area.
Mr. Bakary Ceesay, a farmer also complained about the menace of the hippos, calling on the authorities to help them to deal with the hippos in their farms. This, he added, will ensure increased productivity in rice cultivation in the area.
In a separate but related development, The Point has learnt through our correspondent in the Central River Region that monkeys in the village of Faraba in Lower Fulladu West district has also destroyed a good number of coos and sorghum farms.
This, according to our correspondent, is due to the increasing number of monkeys that continue to spread in the village and its surrounding areas.
Victim upon victim who all spoke to our reporter called on the authorities to come to their aid, adding that this year's season has a low harvest in cereal crops.
Read Other Articles In Article (Archive)