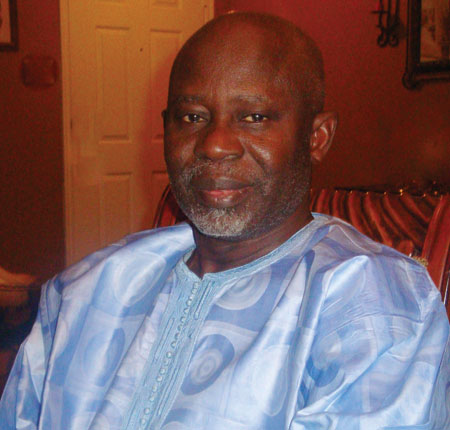 Justice Eunice Ohnin Dada of the Banjul High Court yesterday ruled against the defence, in the case involving Lawyer Ousainou Darboe, leader of the United Democratic Party (UDP), and nineteen others.
At the court proceedings, the Director of Public Prosecutions, S.H. Bakum, represented the state along with other state counsel.
Lawyer Antouman Gaye announced his representation for the accused persons along with A. Bensouda, Hawa Sisay-Sabally, Lawyer Tambedou, Mrs Mendy, Nene Cham, Musa Batchilly, Yassin Senghore, Abdoulie Sissoho, Comber Gaye and Dayo Daco.
Defence counsel Antouman Gaye applied to the court for the accused persons to be seated for health reasons.
DPP Barkum said he would leave the application made by Antouman Gaye to the discretion of the court.
Justice Dada then granted the application for the accused to be seated.
Earlier, Antouman Gaye applied for the case to be started again.
Lawyer Hawa Sisay-Sabally also made an application for counts 5 and 6 to be referred to the Supreme Court for determination of their constitutionality.
Justice Dada subsequently said in her ruling that she had considered both the submissions made by the prosecution and the defence.
She told the court that the application for the case to be started again was refused, and she would continue with the case from where the previous judge stopped.
She also declined to make a referral of counts 5 and 6 to the Supreme Court, and dismissed the application.
At this juncture, the DPP applied for an adjournment for hearing to begin.
The case was subsequently adjourned until 2, 6, 7 and 8 June 2016.
Read Other Articles In Article (Archive)