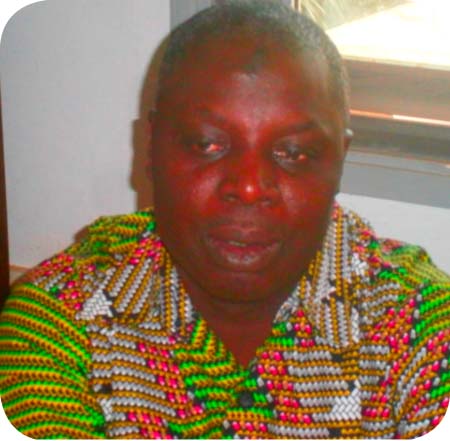 (Issue,Tuesday 31st March 2015)
The Health Promotion and Education Unit, under the Ministry of Health, has called for greater partnership between the Ministry of Health, the media and other development agencies like the World Health Organisation to ensure that The Gambia remains free of the deadly Ebola virus.
Director of the unit, Modou Njai, said there is no room for complacency and such partnership is necessary in order for the country to maintain its status.
Mr Njai made this statement during a press conference organised by the Health Promotion and Education Unit at its complex in Kotu on Monday.  The conference was convened to update the media on the efforts of the Health Ministry and its collaborators to keep the deadly virus at bay.
He said the Health Promotion and Education Unit had embarked on a series of training and sensitisation programmes at the regional level with village development committees on Ebola prevention.
Efforts were also made geared toward further increasing awareness of Ebola through the schools countrywide.
Mr Njai gave the media a tap on the back for continuing to play a vital role in disseminating "the right information" to the general public regarding the causes and prevention of Ebola.
The GSM companies, just like the media, were also hailed for sending positive messages to the masses toward the prevention of Ebola. 
Mr Njai said there is no need for alarm; people should keep calm as Gambia remains free from Ebola and the government, together with some partners, continues to devise ways and means of keeping the deadly virus at bay.
Mr Njai expressed appreciation with the level of attitudinal change toward certain preventive measures, particularly handing washing.
"This is very important and it was a great achievement for the Ministry of Health," he said.
He said surveillance is still in place to ensure that proper screenings are conducted on any person before he or she enters The Gambia. 
Mr Njai urged the general public to report any suspected case of Ebola to the nearest health facility or call the Ebola hotline on 1025.
Omar Badjie, programme manager for non-communicable diseases, said partnership with the media and all other relevant stakeholders is key in the fight against Ebola in the sub-region.
Read Other Articles In Article (Archive)