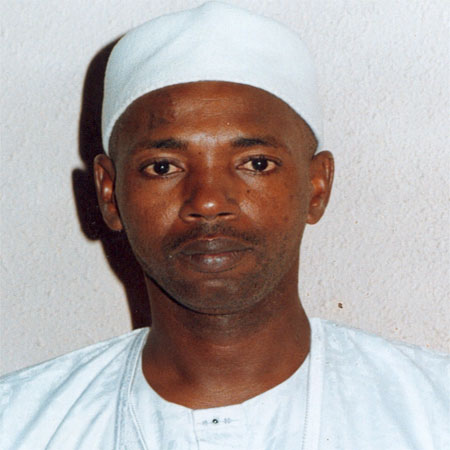 Opposition leader Hamat Bah of the National Reconciliation Party (NRP) Saturday called on President Yahya Jammeh to take immediate action to address what he referred to as a worsening problem regarding the operations of the ferries plying between Banjul and Barra.
Bah, who was speaking in an interview with The Point, said the current situation regarding the ferry services should be a cause for concern to every Gambian and those living in The Gambia.
"For now, I can tell you that the ferry problem is worsening, and this is about the lives of Gambians; the lives and properties of the people who live in The Gambia and others who don't live here, but come and go as tourists, businesspeople, among others," Bah said.
"It is really a serious concern, and I think it should concern every Gambian. I believe that it is high time that the President intervenes and takes appropriate measures to resolve this problem, once and for all," the NRP leader said, adding that government cannot afford to be dragging the problem of the ferries.
Recalling an earlier incident a few years ago in which some people perished as a result of using boats instead of ferries, Hamat said that is what is happening now when the ferries are out of order.
"Alternatively, people have to go in for these boats. Our investigations clearly revealed that the boats are being overloaded, and almost 80% of the passengers don't have life jackets," he stated.
This, he added, is a serious concern and called on the Inspector General of Police and the Managing Director of the GPA to take immediate action to address the issue "to avoid a disaster again, so as to protect the life and property of the people who use the services of these boats."
"The earlier they act, the better," he noted.
According to the NRP leader, government should come out with a statement telling people what is happening, what action are they taking and what are they doing about these ferries.
"Everybody have talked about it, and it is high time that something is said and done about it other than saying they have placed orders for machines. We want to know when the machines are coming, when these ferries will be repaired, where they will be repaired, in which shipyard?" he queried.
" You have a port that doesn't have a shipyard; then it means you don't even have a port because the danger is, any maintenance that you need to do even if it is an emergency maintenance, you cannot carry it out effectively.
"I have no doubt that if they want to maintenance these ferries properly, repair them, then they must take them to a foreign country, and that will cost us huge amounts of money," he said, while calling on the government to privatize the shipyard as soon as possible and allow private sector participation.
Read Other Articles In Article (Archive)