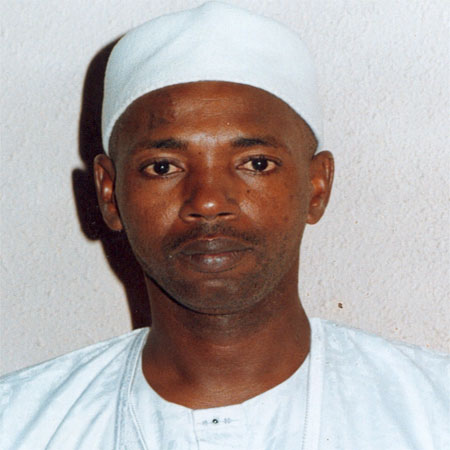 Delegates across the country yesterday elected Hamat NK Bah, leader of the opposition National Reconciliation Party, as the presidential candidate for the newly formed United Front comprising four opposition parties to face incumbent President Yahya Jammeh in the presidential election due in three weeks time.
This comes after a total of 212 delegates representing the Peoples Democratic Organisation for Independence and Socialism, National Reconciliation Party, Gambia Party for Democracy and Progress and the National Alliance for Democracy and Development voted him as their candidate.
Three aspirants, namely Henry Gomez of the Gambia Party for Democracy and Progress, Hamat Bah of the National Reconciliation Party and Lawyer Assan Martin, were vying for the candidacy.
Bah, who lost to President Jammeh on two occasions (1996 and 2001), emerged winner of the convention held at the Laico Atlantic Hotel in Banjul after he polled 118 votes (56.19%).
The election process, chaired by Sidia Jatta, saw Henry Gomez poll 59 votes (32.85%), Lawyer Assan Martin only managed to poll 20 votes (9.2%). There were three invalid votes.
The convention, which brought together hundreds of opposition supporters, followed the signing of a Memorandum of Understanding by leaders of the four parties establishing a United Front.
The signing of the MOU comes after weeks of talks between seven political parties, including the main opposition United Democratic Party and the Peoples Progress Party, foundered with no agreement on who should put up the candidate.
Speaking to journalists shortly after his election, Hamat Bah swore to an oath that if elected President, he "will serve for not more than five-year term and neither seek a second mandate nor show preference for any presidential candidate in the next following presidential election."
Hamat Bah, who expressed confidence of unseating Jammeh, said come 24th November, a new Gambia will emerge. He also hailed the sacrifice demonstrated by Halifa Sallah, Sidia Jatta, Henry Gomez, Assan Martin and all sympathizers of the United Front.
Meanwhile, it is worth noting that the main opposition United Democratic Party (UDP) is not part of the United Front.
Read our next issue for more on this story.
Read Other Articles In Article (Archive)