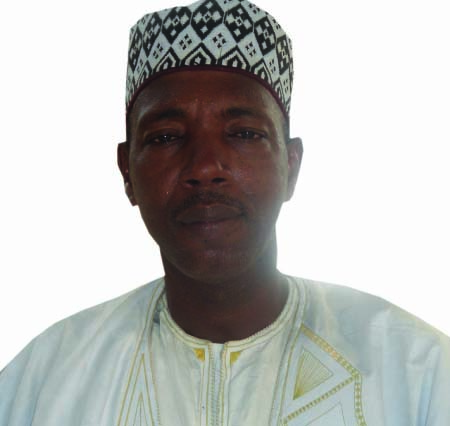 "If I tell you that the APRC has done nothing in Gambia, that's a lie. I don't share that view; they've done something, honestly; I've said it and I maintain that position.
"They've built hospitals, schools, roads – but at what cost? The debts; our debt portfolio today is one of the highest in the sub region. The amount of money the Gambia is owing is so huge, I don't think we can ever repay it".
So declared opposition leader Hamat Bah of the National Reconciliation Party, NRP, during a press conference held recently at his party's secretariat along Kairaba Avenue. It was an opportunity to comment on the burning and topical issues of the day.
He continued: "And let me tell you, today we have more political prisoners in our jails that we had prior to July 22nd 1994. Our currency is weaker today; people are poorer than they were, their purchasing power has diminished compared to (the period) before July 22, 1994".
Hon. Bah then went on to talk about conditions in the country's prisons. "Conditions in the prisons are very bad, horrible. Bedding conditions, the sleeping conditions are very bad. It's overcrowded! We are aware that they are trying to build extra cells at [Old] Jeshwang, but that's not the solution."
He said the government should stop sending young men to prison for several years for minor crimes, especially for drugs-related offences like possession of small wraps of marijuana.
Hamat Bah, who served as member of the National Assembly for the Upper Saloum constituency , narrated to the assembled reporters how, as an MP, he was able to get the government to provide mattresses and mosquito nets for inmates in the country's prisons.
"There is a need for government to look into this matter. Building extra prison cells is not the solution". He said imprisoning young people for 10 to 20 years; giving them half a million dalasi fine - for people who are poor – "that's why our cells are overcrowded!
He said the approach should be to educate people about the harmful effects of drugs, but not to incarcerate youths and waste their lives.
He said something should be done about this at the level of government, that is, to look at sleeping conditions in the prisons. "I think the government should act", Bah continued, adding that he wants the authorities to do what they did in 1998, and get the prisons decongested. "And I think it would do a lot of good for The Gambia's image."
According to the opposition politician, "twenty years down the line, under the APRC, we have the worst human rights record, ever in the history of this country. Our record is worst than anything since independence. That is a sad comment!"
He went on: "Twenty years down the line, our Dalasi is depreciating, in the last one year, at a level which is unprecedented; and that is increasing the cost of goods, and reducing your ability to buy – your purchasing power diminishes."
He spoke of salaries not increasing corresponding to the level of inflation or depreciation of the Dalasi; thus one's purchasing power drops, "and that is what we are witnessing today".
Hamat Bah said salaries need to be revised, since "the Dalasi is losing value; basic commodities are becoming more and more expensive."
"That's one solution. The other solution is to make sure that what we are importing we grow here…Why do we need to import rice, potatoes, onion and so on…" He added that these could be grown here, but then asked: "Where is the agricultural bank that would support farmers to do that?"
He also lamented the lack of preservation of agricultural produce in this country, so that they all get "rotten". He said "as long as we are not growing what we eat, and we are importing them, then we are running into trouble!"
About lack of rains
Hon. Bah also said he expected to hear President Yahya Jammeh talk about the lack of rains in the country, in his Eid 2014 message to the nation. He expected him to use it to reach out to Gambians, and to advise them regarding the current situation of the rainy season.
"What I heard from him and what I was expecting were completely different. We've already lost June; we've lost July. We are left with August and September, and sometimes October. Looking at the rainfall pattern in The Gambia, usually our rains are over by the end of September".
He said groundnut farmers need 120 days, minimum 100 days to get groundnuts matured.
"What the government should have been doing now is to go around the country, educating farmers on what to grow in what is left of the two months of the rainy season", Bah continued, and mentioned encouraging farmers to grow beans, maize, cassava, sesame, pumpkin, water melon. He said, under the circumstances, these are food crops that would survive and farmers would harvest something.
"If they grow these, they can eat the maize, cassava, beans, pumpkin, and melon".
According to Bah, "sesame is in high demand", and that foreigners have bought almost all sesame seeds in the country.
Bah announced that he has been calling farmers and advising them not to grow groundnuts now, and that the groundnut hay they want from the crop could be replaced with maize, beans and so on to feed their animals. He said he's advised farmers to grow early millet, since they risk losing their groundnut crop this year. He said farmers should have been asked to grow paddy rice seedlings in nurseries, ready for transplanting in the paddy rice swamps.
"But who is talking about that now? And then you put in place a strategy on how to feed your people, in case the season is a failure".
That should have been the government's position for now – that is to engage in drawing strategies and measures; to plan in advance how to feed the people – as now rural households' food stocks are almost exhausted, the opposition leader added.
"These should have been the preoccupation of government, and I would have thought that the Koriteh message would have carried that; that the President would have been talking to farmers, appealing to them…"
Bah said he believes "the situation is serious", pointing out that it was already the 2nd of August. "So we are left with August and September. It is alarming, and disturbing. Let's think of how to feed our families, our parents, after two months when they exhaust their stock (of food). We have to think about it; we have to draw out the plans".
About the Ebola disease outbreak
Bah said the governments of Guinea, Sierra Leone and Liberia were negligent, in the sense that if they had taken the measures now being put in place much earlier, "Ebola would have been history".
"The international community would have come in with support; the $100 million would have been pledged in March to stop it."
He went on: "Today, Ebola has become a threat to all of us. But we cannot abandon Sierra Leone, Liberia and Guinea; they are a part of us. We must make sure that we support them, to do whatever we can do to help them fight the disease. Let's not isolate them, let's support them."
"But in so doing, I want to advise government that at the Basse entry points of Fatoto and Sabi, they should start immediately the rigorous screening of people coming in from Sierra Leone and Guinea every day, for the protection of Gambians".
Read Other Articles In Article (Archive)