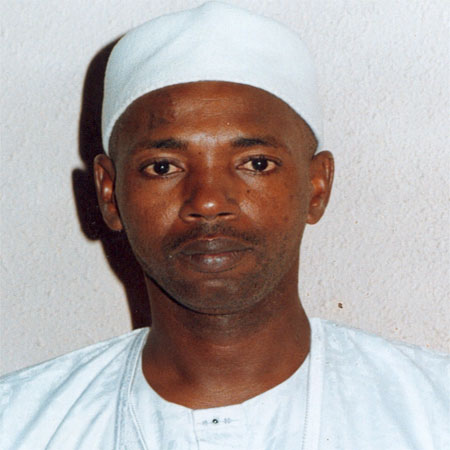 Hamat Bah, leader of NRP opposition party, has called on ASPA to increase the price of groundnuts for farmers, if they do not want them to sell to non ASPA licensed buyers.
In a recent interview with The Point, Hamat Bah advised ASPA to immediately increase the price of groundnuts in order to be competitive with other buyers, who are either in or outside the country.
"If we don't act now we will live to regret this in 2013; it will be a disaster, and I hope they can listen and I hope they will intervene, and I hope something will be done as quickly as possible, because we are losing," he added.
The price announced by ASPA was D10, 200 per tone, and while others are buying at about D15, 000 per tone, and "you cannot compare that, so ASPA needs to come up with something that would encourage the farmers to sell to them", Bah challenged.
"The government is expecting 94, 000 metric tonnes of groundnuts this year and an increase of 12% to that of last year, according to government papers, and 94, 000 metric tonnes can make a huge difference in our foreign exchange revenue, if we are able to get all those groundnuts; but in a situation where we fail to meet this, then our foreign currency reserves will be in problem, because we would not have enough foreign currency reserves to strengthen our dalasi," he further argued.
"The price must be attractive to be able to compel farmers sell their nuts to them. If they fail to do so, I am even wandering whether they will even get 20, 000 metric tonnes of groundnuts not to talk about 94, 000 metric tonnes of ground nuts," he added.
"I saw the press release of ASPA in the newspapers on Monday 17th December 2012 warning unlicensed buyers not to buy because they have no right to buy. That is not the solution to the problem; I don't think they (ASPA) are approaching the problem the way they are supposed to. The problem is about competition, market forces, and prices," he noted.
According to Hamat Bah, some people are offering a better price for farmers' nuts, and he has no doubt that the owners of the product will sell their product to the better price offered.
"There is more demand for groundnuts and less supply, and practically the prices will go up; it is simple economics," Bah continued.
"ASPA cannot fold their hands, and think that they can resolve the problem by issuing a press release. That is not the solution, and the government should intervene as quickly as possible," he went on.
"This is because farmers are not obliged to sell to ASPA. In previous years, when cooperative unions were in their best form, during the rainy season the unions used to loan the farmers money, fertilizer, farming implements and seed nut. Then at that time, they (farmers) were obliged to sell to cooperative unions; but it is a different now.
"This is because farmers buy their fertilizer at very expensive prices, and get everything by themselves. So it is not an obligation anymore. Instead, it is a question of offering the farmers a better price, and they sell to you."
Bah said that most of the farmers are selling their products in foreign currency, for instance, CFA "and that the CFA has appreciated right now, and with this Touba Mbackeh Magal coming, you don't expect the CFA to go down, because there will be an extreme demand for the CFA for the next few weeks, and this is the period where they (ASPA) should capture most of the nuts," according to Bah.
Bahfurther argued that if they do not act now to increase the purchase price for groundnuts to compete with other buyers, then it will be very likely that the 94, 000 metric tonnes of ground nuts target will be meet.
"As far as I'm concerned, from the investigation conducted and the information I received all over the country, it seems that there is virtually no groundnut-buying from the registered ASPA license holders," he announced.
According to Hamat Bah, "in almost all the seccos actually there is no buying; and if they are buying, they are buying very little, and some of the seccos did not buy a single nut since the start of the trade season, on 3rd December 2012".
"This is a serious situation, and something needs to be done immediately," he declared.
Read Other Articles In Article (Archive)