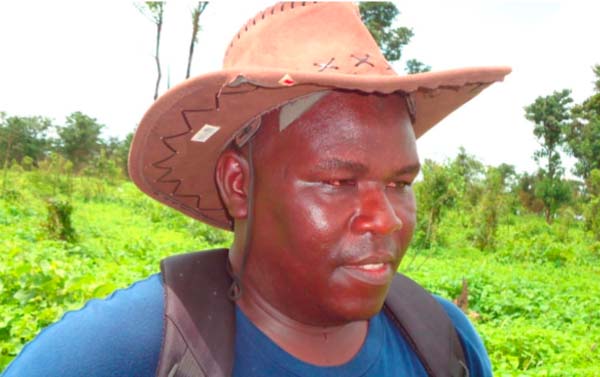 Senior staff of the Department of Forestry and students from the National School of Forestry, Parks and Wildlife at Kafuta Station, in collaboration with the management of Forest and Farm Facility, over the weekend embarked on massive tree planting exercise at the President's farm in Siffoe, Kombo South in West Coast Region.
The team was able to plant four thousands indigenous species and six thousands Gmelina totalling 10,000 seedling of various species of seedling.
Speaking at the exercise, acting Director of Forestry, Sambou Nget, said he was impressed about the level of participation of his staff in the exercise, saying it was a clear indication of their interest in responding to the clarion call of the President to plant at least one million trees annually and also in fulfilment of some commitments The Gambia has signed.
Mr Nget told reporters that the exercise was carried out to show solidarity with the President and commitment to his call for food self-sufficiency, adding that people have been talking about Vision 2016, which should be achieved for the nation to attain food security.
He said the department of forestry deemed it fitting to restore trees as soon as possible because the medium of production is soil, and they should not allow the soil to be eroded; otherwise crop would not yield better production as expected.
In this regard, he continued, the department of forestry considered taking the lead significant to ensure more trees are transplanted, particularly fruit trees that could be used by human beings, as well as other animals.
Mr Nget said one of the strategies in trying to promote biodiversity is to have more genetic variation in the forest.
He spoke at length on the linkage between tree planting and crop production and the economic values of tree to human life by commercializing its products, for its livelihood or other uses.
He said there is need for collective effort to ensure that soil and trees are well protected to avoid losing soil fertility.
He also noted that people use tree products, for either their livelihood or some other commercial uses of fruit trees that sustain wildlife, as well as human beings who would get these products.
This is a strong linkage that people must uphold because without tree it would be extremely difficult to produce food in terms of crop production coupled with the ecology concern for other zones.
According to Mr Nget, tree planting has been ongoing since the beginning of the rainy season and that the department of forestry has decentralized its activities at the regional level with their regional forestry officers and the regional Governors are working closely to ensure that most of these activities are effectively carried out as expected.
Mr Nget thanked partners in joining the crusade in responding to the clarion call of the President, while emphasising the need for more sensitization and for the protection of the trees planted in the regions.
He said in terms of supplying seedling to the community, his department has a nursery to raise seedling where they could supply to all regions with various species of trees, adding that all what is needed is commitment to national development through collective effort.
He said these are all geared towards complementing efforts of government and adhering to the call of the President for food self-sufficiency because without having trees in our forest and our farmlands it would be very expensive to produce food.
According to him, fertiliser is "very expensive but if we try to practice agro-forestry or Farmer Manage Regeneration – cultivate some trees on farm, then we would have our soil protected and have other materials which would enrich our soil for crop production.
He thanked President Yahya Jammeh for giving them the opportunity to go to his farm to work and show solidarity, adding that tree planting is also in fulfilment of some commitments of The Gambia as a signatory to many conventions which call for the protection of the environment, such as UNCDD - the United Nations Convention to combat desertification, the biodiversity convention and the climate convention. 
Read Other Articles In Article (Archive)