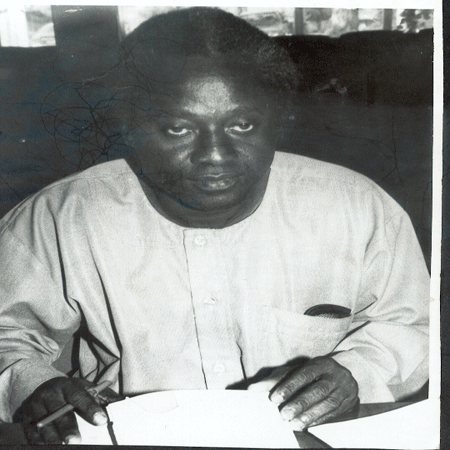 Halifa Sallah, the Secretary General of the opposition party Peoples Democratic Organization for Independence and Socialism (PDOIS) and spokesperson of the NADD alliance, was yesterday arraigned at the Brikama Magistrates' Court charged with three counts of spying, sedition, and procession without licence.
Count One states that on or about the 7th of March 2009 at Makumbaya village, he obtained confidential information which could be directly or indirectly useful to an enemy.
Count Two states that on the same day and place, he knowingly and unlawfully held a procession without a licence issued by the Inspector General of Police.
On Count Three the Accused at the same time and place with intent to bring hatred or contempt or excite disaffection against the government, did unlawfully assemble the people of Makumbaya in order to collect information that would bring hatred or contempt or excite disaffection to the government of The Gambia.
Mr Sallah, former National Assembly Member for Serrekunda Central and a presidential candidate in the 2006 elections, in applying for bail told the court that if granted bail he would always be available in court when required to do so.
"Whatever condition this court decides just, I will honour that condition without fail," he said.
The police prosecutor, ASP Yaya Touray, objected to bail on basis that investigations were still ongoing.
In his ruling, Magistrate Kayode, said that the offences with which the accused was charged were bailable, noting that the prosecution did not advance enough reason to the court to refuse the accused bail.
Bail was subsequently granted in the sum of D1, 000,000 (One million dalasis) with three sureties, one of whom must be a retired police officer who must have attained the rank of Inspector General.
The other must be a retired military officer who must have attained the rank of Brigadier.
The third person should be the alkalo of the Accused's jurisdiction.
The case was adjourned to the 25th March 2009.
Read Other Articles In Article (Archive)