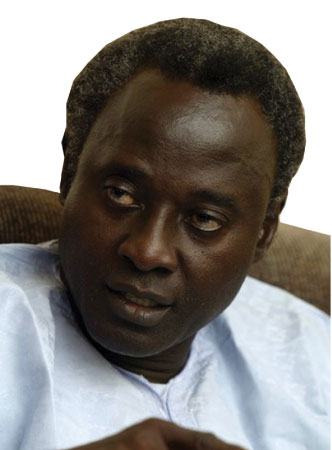 One of the opposition leaders in Gambia, Halifa Sallah, visiting Senegal, Friday denounced a "lack of freedom" in his country, where private media have been forced to remain silent for criticizing the regime of President Yahya Jammeh.
In recent months, "media houses were closed and launched various operations, creating a climate of fear. (...) Hence there is deficit in liberty in The Gambia," said Halifa Sallah, Secretary General of the Peoples Democratic Organisation for Independence and Socialism (PDOIS), in a statement sent to AFP in Dakar, where he participated in a meeting of African researchers (7-14 October). However, he did not provide details.
On September 14, the National Intelligence Agency (NIA) of the Gambia ordered the daily The Standard and tri-weekly The Daily News to cease publication with immediate effect.
On 10 September, two Gambian journalists were charged with "conspiracy" and "incitement to violence" after being arrested and detained for nearly four days for seeking permission to hold a peaceful protest against the recent executions of those convicted to death in the country.
The trial was originally scheduled for 17 September, but was adjourned, and no date was set. Pending their appearance, the two men are obliged to report regularly to the police, according to their families.
On August 15, a local community radio Taranga FM was closed, refusing to stop the spread of a review of the Gambian private press.
In his statement, Halifa Sallah also urged the reintroduction of the second round of voting in presidential elections in the country.
The second round for presidential elections was abolished in 2007 in The Gambia.
Read Other Articles In Article (Archive)