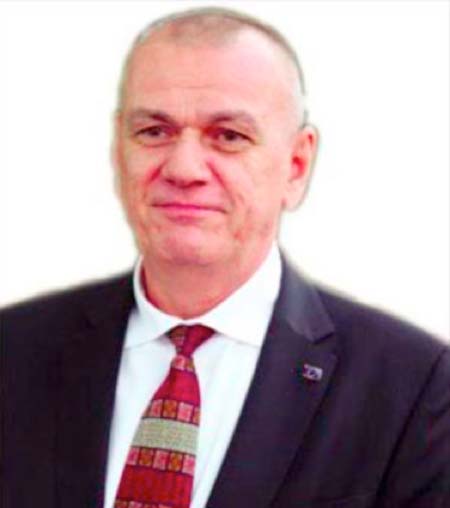 The European Union Ambassador to The Gambia, Ambassador Attila Lajos, has said that half of Gambians live below the poverty line, and many of them live in rural areas.
He said that aware of this, the government had recognised the urgent need to tackle poverty in the country and had in place a poverty reduction strategy in the form of the Programme for Accelerated Growth and Employment (PAGE). 
He said PAGE would soon be replaced by the National Development Plan, expected to be finalised in the coming months.
Ambassador Attila Lajos made this statement while delivering a speech during the commissioning of the EU-MDG1C Project supported vegetable garden scheme at Njoben village in the Central River Region, over the weekend.
According to him, agriculture has the potential to contribute significantly to poverty reduction and attainment of food security in The Gambia, but the current level of productivity of the sector is well below the growth required to meet this.
He said the challenges include the need to adapt to new demands being put on by climate change and, in this context, the EU Delegations is presently programming with the Gambia government, to support agriculture for economic growth and food security/nutrition.
According to the EU ambassador, in 2010 the European Commission established a Euros 1 bilion fund, called "The MDG Initiative", to help countries like The Gambia achieve some of the MDGs.
In 2013, he added, the EU signed a financing agreement with the Gambia government for a Euros 7.6 million (approximately D380 millions) MDG1C initiative  project to improve food security, through crop production intensification  and a school feeding programme, with two components run by WFP and FAO.
He said the MDG1C project had been running for three years, and is now coming to an end.
Progress in the project component implemented by FAO called "improving food security through crop production intensification" had been good.
Also delivering a speech at the event, the deputy Minister of Agriculture, Sherifo Bojang, expressed appreciation about the event, which marked the commissioning of eight EU-MDG1C supported vegetable garden schemes and post-harvest infrastructure.
These manifested the fruits of an essential collaboration between the Ministry of Agriculture, the Gambia government, the European Union, the FAO and beneficiary communities, he said. 
"With this partnership, we were able to achieve a valuable result that increases women's income and nutritional status," he said.
On the other hand, the collaboration had tremendously reduced drudgery due to improved access to water and better fencing facilities, he added.
The Governor of Central River Region, Omar Khan, commended the EU ambassador through FAO for providing the magnificent facilities, which would go a long way in easing some of the concerns of the communities.
Governor Khan also thanked the government for creating the conducive environment, while describing President Yahya Jammeh as a leader who has "the women of the country at heart".
He urged the communities of Njoben to ensure the sustainability of the facilities.
Read Other Articles In Article (Archive)