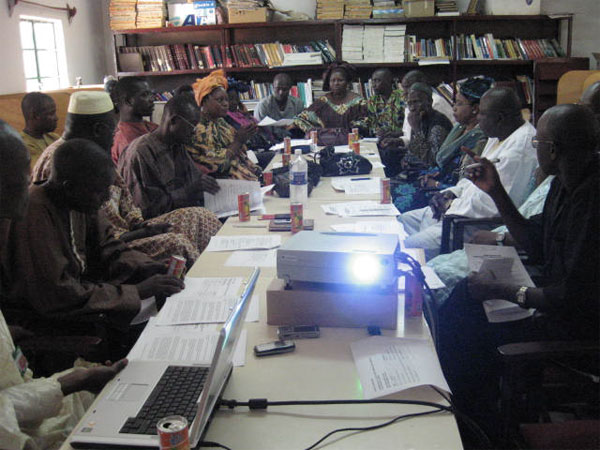 The Gambia Teachers Union (GTU), in recognition and appreciation of the invaluable contribution that teachers make in national development and in a bid to, among other things, ensure a highly protected and well motivated membership, has established a bi-annual Best Teacher Award Scheme.
The scheme is aimed at rewarding excellence, professionalism, patriotism and dedication to the teaching profession among teachers at the lower, upper and senior secondary levels of education.
This year, which is the 4th edition, will take place on October 5th.
To that effect, GTU last Friday inaugurated the national committees for the award at its headquarters in Kanifing.
The scheme is also aimed at raising the profile of the teachers as well as curbing the seeming unending increase in the attrition rate of teachers.
Speaking at the occasion, Mrs. Antoinettee Corr-Jack, General Secretary GTU, described teachers as not merely people who convey cold facts from books into the heads of children. A teacher she said is a motivator an encourager who opens the world to children and gives them tools to navigate their way in it. She informed the committees that their task, choosing the most dedicated and capable candidates amongst the lot for the award, is a challenging one.
Essa Sowe, Chairperson of the National Task Force, gave an overview for the conduct of the award.
He said that the criteria for the appraisal of contestants include professional conduct and remarkable achievements, whole-school performance, educational and professional background and knowledge of education policies among other things.
Mr. Lamin K. Marong, 2ndvice president of the union, in his commissioning statement encouraged the committees to work in accordance with the terms of reference for the selection. He told them to start the work upon return to their respective regions.
If every thing goes well, this year's award will be an award with a difference a GTU official was quoted as saying.
Read Other Articles In Article (Archive)