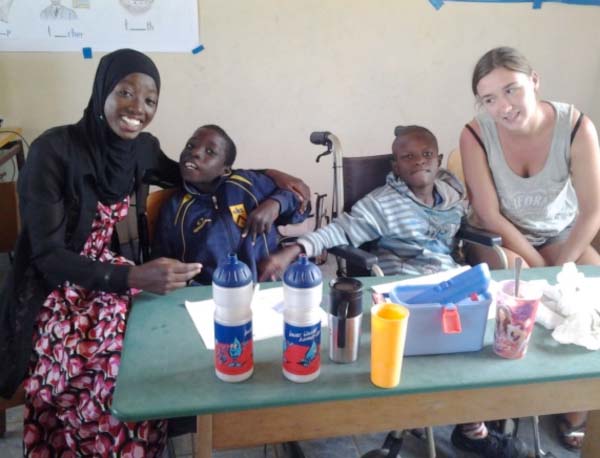 Salimatou's Foundation for Education on Tuesday initiated a school visiting project which is aimed at helping schools by providing a better and a safer learning environment for all children, able bodied or not.
The foundation, founded by Salimatou Fatty in November last year, started its programme of activities with a visit to Interior Academy, a pre nursery and primary school.
Officials of the foundation said such visits are planned to be done on monthly basis.
At Interior Academy, Mrs Rose, headmistress of the school, told the officials of the foundation that the school was founded in partnership with the Gambia Police Force.She said since the establishment of the school, the partnership has been growing stronger.
She said the philosophy at the school is that all are equal and that is why they do inclusive education as disabled children receive the same education with able bodied.
She debunked the notion that disabled children cannot be educated in the same school with abled ones saying that is a wrong.
She noted that it is such beliefs that made disabled children to grow up feeling neglected and ignored in homes and society as whole and due to that their future become bleak.
Speaking on how they cope with having both abled and disabled children in the same class, Demba Bah, a teacher at Interior Academy, said the system is encouraging as it has helped reduce the stereotype associated with retard and disabled children in the society and the homes.
He noted that giving disabled children the same opportunity in education as abled ones help the former to contribute to national development as any other citizen.
John Mendy, a teacher, said teaching disabled children needs much care and patience.Teachers teaching such children need to be professionally trained to have the special skills needed to handle such children, he said.
Mr Mendy said the government and other development partners to look into the issue of providing schools to accommodate differently abled children up to university level.
Read Other Articles In Article (Archive)