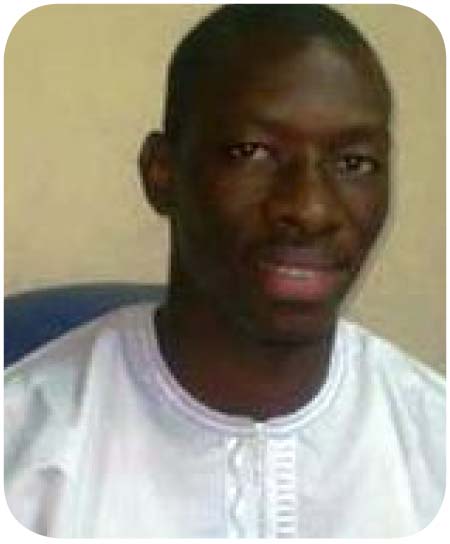 The trial involving Alagie Abdoulie Ceesay, Managing Director of Teranga FM Radio, indicted on a seven-count charge of seditious intention was yesterday adjourned till 3 September for hearing before Justice Mohammed Dan Azumi Balarabe of the Banjul High Court.
The seven-count charge ranges from six counts of sedition to one count of publication of false news.
When the case was called, the defence counsel Combeh Gaye-Coker informed the court that the defence had not been served with witness statements, and list of exhibits containing the indictment before the court.
It was mandatory that these materials ought to be given in advance to enable the defence prepare for the trial, counsel said.
She cited section 24 subsections 3C of the constitution, which, she said, stated that "every person charged with a criminal offence should be given adequate time and facility to prepare for his or her defence".
This was to avoid trial by ambush so the accused would exactly know the case, she said, adding that section 175C of the Criminal Procedure Code also gives power to the court to direct the prosecution to deliver all documents they intended to use to the defence.
Therefore, she added, the defence was entitled to all documents and materials, the prosecution intended to use in proving its case.
"I finally submit that providing these documents will not in any way prejudice the prosecution's case. I urge the court to call on the prosecution to provide the defence with these documents," said counsel.
In his reply, DPP Barkun said they had provided the list of witnesses, exhibits intended to be tendered, and summaries of the evidence to be given by each witness.
He said the defence counsel was present during the last court sitting, but she did not make the application until the matter was set for hearing.
They had their witnesses in court and asked for the matter to continue, he said.
DPP then served the defence with some of the documents.
The trial judge, in his ruling, said the DPP should serve the defence with the rest of the documents before the next adjournment date, and ordered that the accused be remanded.
DPP, however, announced that he had given the rest of the documents to the defence.
The case was then adjourned until 3 September 2015, for hearing and to enable the defence go through the documents she was served with.
Read Other Articles In Article (Archive)