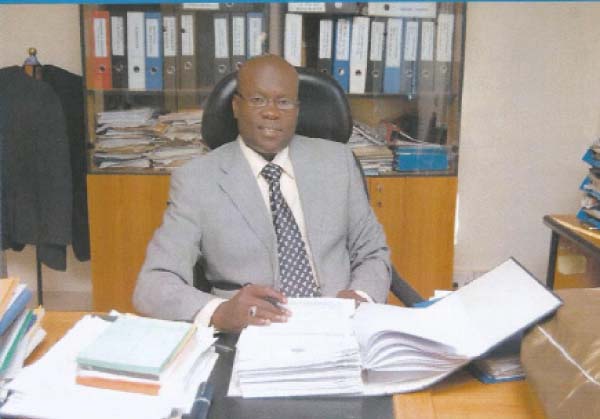 Alhajie Amadou Gigo, chairman of the GTTI Board of Governors, has said as the Gambia Technical Training Institute (GTTI) continues to work toward the realization of the government's development blueprint, the Programme for Accelerated Growth and Employment (PAGE), the presentation of this year's institutional report highlights some of the challenges encountered during the year under review.
One important part of its strategic plan is a programme reappraisal to intensify its implementation of Vision 2016 in its core curricula, he said.
Mr Gigo was speaking at the National Assembly while presenting the GTTI annual report before the joint session of the Public Accounts Committee and Public Enterprises Committee.
He said despite the challenges, GTTI continued to plan and implement programmes in anticipation of the tertiary integration process.
Among the challenges, the one that stood out most was capacity building, especially in the technical areas, which is at the core of the institute's mandate, he said.
According to him, some strides are being made to address the issue as the batch of staff undergoing training at HND levels are expected to complete the course this year.
Consequently, he added, the board shall continue to monitor the implementation of programmes, and ensure that there is marked improvement in the service delivery of the institute at all times.
He thanked the Gambia government through the Ministry of Higher Education, Research, Science and Technology for the continuous support in the provision of the much-needed subvention.
However, he said, the subvention has not been increasing over the years, resulting in the institute limitations for expansion.
As reported last year, further growth would only be possible and to be sustained if the subvention budget is increased to match the corresponding increase in staff and students size, together with the expansion of the institute into the rural areas, to minimize the rural urban drift, he stated.
He told the joint committees session of the Assembly that the successes registered during the period under review could not have been achieved without using strict measures on the judicious use of resources, and a cost-effective and a reliable delivery system.
Read Other Articles In Article (Archive)