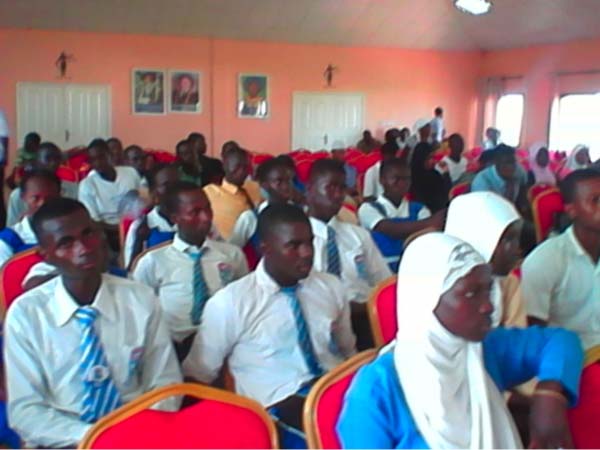 The Gambia Transport Service Company (GTSC) on Thursday planted over 4000 seedlings at the University of The Gambia Faraba campus, to mark the 2nd year anniversary of the company.
It took the form of a student retreat at the UTG aimed at motivating and boosting students' morale to pursue university education, and was held at both the UTG Faraba campus and the Faculty of Law building in Kanifing and attended by senior school and UTG students.
Following its inauguration on 22 July 2013, the GTSC has continued to facilitate the provision of an affordable transport service, for Gambians across the length and breadth of the country from Banjul to Basse and Barra to Lamin Koto.
Fabuka Njaay, GTSC marketing officer, said they are commemorating the second anniversary and needed to give something back to the community and the environment, for which they came up with the idea to do some tree-planting within the university premises in Faraba.
"We saw that the trees are very important nowadays and the benefit of protecting trees."
He said the more than 4000 seedlings planted included oranges, coconut, and pawpaw.
He thanked the students from senior secondary schools and the UTG for participating.
Ensa Touray, UTG history lecturer, in his remarks, said it is the responsibility of every human being to ensure that the environment is stabilized.
As a university, they need to promote environmental consciousness, he said, adding that "in any university in any part of the world the first thing you see is the nature, not the buildings".
Ebrima Colley, GTSC traffic officer, said it is a challenge for the university to ensure the plants survive, because it is very easy and simple to gather trees, but the challenge is how to make them to survive.
"We encourage the UTG to take good care of the trees," he said, and thanked all those present for making the event a success.
Modou Salieu Sowe, president of UTG Students Union, thanked the GTSC for the initiative, adding that they "are pleased to partner with them and to see more of such undertakings.
He said the UTG students "are always committed to any development and, with such kind of initiatives, whenever the GTSC needs them they would partner with them and make sure the initiative is implemented.
After the tree planting at Faraba campus, the students were transported back to the UTG Faculty of Law hall, where a symposium was held on the "Role of University in Boosting Research and Development", and heard a paper delivered by DPS Ebrima Sisawo of the Ministry of Basic and Secondary Education. 
Read Other Articles In Article (Archive)