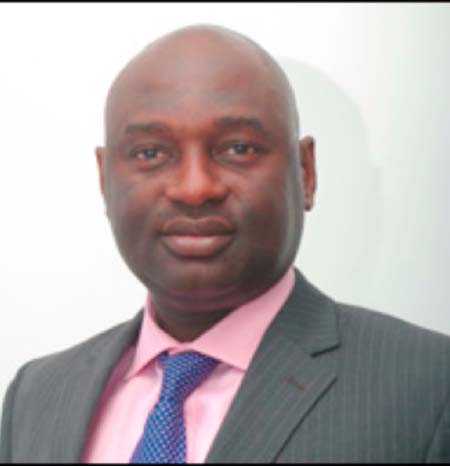 The Managing Director of Guaranty Trust Bank, Bolaji Ayodele, has said he foresees a brighter and stronger future for The Gambia's banking sector.
The GTB MD was delivering a speech on behalf of the president of the Gambia Bankers Association, Pa Macoumba Njie, during the celebration of the first Annual Bankers Day, held at the Kairaba Beach Hotel over the weekend.
He said countries and institutions customarily select a day in the calendar year that has a meaning to them and it is celebrated in various forms, adding that for the Gambia Bankers Association 27 February is like a birthday celebration.
It was on this same day in 2002 that the Gambia Bankers Association was legally born, he said, adding that the board in its wisdom had decided to make this celebration an annual event.
"We hope the event will enhance interbank collaboration in our efforts to weather increasing global and local economic challenges, as well as increase public awareness on the importance of the banks in The Gambia."
Since 2002, he went on, the association had progressed gradually on a sound footing, and in that journey all of them had contributed in one way or the other to the advancement of the association.
"We are grateful to the governor for addressing the event on the subject of financial inclusion that should take center-stage, because it is necessary and urgent that appropriate policy measures of all sectors of society and the weaker group and low-income bracket, in particular, are taken onboard.
He thanked commercial banks in the country for the support they have continued to give to the association and its subsidiary - the Institute of Bankers of The Gambia.
Presenting his report, Mamour Malick Jagne, Executive Secretary of the Gambia Bankers Association (GBA), appreciated the contribution of all present and former managing directors of commercial banks since inception of the GBA in 2002 to date.
He said the responsibilities of the institute include to provide quality and professional training in banking and finance and to determine the standard of knowledge and skills to be attained by persons seeking to become members of the banking professions, to secure the established and maintain a register of members of the banking profession.
He also indicated that in the last five years, the institute had made significant gains in the registration of members and enrolments to the institute, which has increased from 3 in 2011 to over 240 in 2015.
At the end of the celebration, students of various levels of courses, individuals and institutions were awarded, including certificates of appreciation for their immense contribution towards the association.
Read Other Articles In Article (Archive)