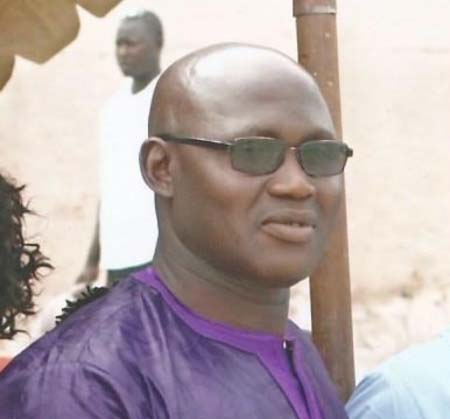 Following the death Dr Saja Taal, a Senior Political Science Lecturer at The University of The Gambia on Tuesday 2 April 2014, The Senegalese-Gambian Association for Integration and Socio-Economic Development (SGAISD) Gambia Chapter, in collaboration with their Senegalese counterparts, had an emergency meeting in Dakar, Senegal, on Thursday 4 April 2014 to exclusively discuss about the untimely demise of Dr Taal vis-à-vis "The Great Senegambian Symposium and Conference", originally scheduled for 25 and 26 April 2014 for which he and three other professors in The Gambia and Senegal were chosen to lead the one-day conference at Pencha Bi Hall, Paradise Suites Hotel in Kololi.
After a sober reflection on the role played by Dr Taal in the sub-region, the role he would have played on the conference had he lived to witness it and given his love and spirited belief in the ideals of Senegambian Integration as the only way forward, the meeting unanimously resolved that as a mark of respect to him and to his family, especially his elder brother Ebou Mamar Taal, who was also the Chief Guest Speaker for the occasion, the Symposium and Conference dates be moved to 23  and 24 May 2014.
Speaking to the press after his return from Senegal, Mr Saikou B. Jarju, president of the Senegalese-Gambian Association for Integration and Socio-Economic Development (SGAISD) Gambia Chapter, who led The Gambia delegation to the Dakar meeting, said Dr Saja Taal commands a lot of respect in Senegal as an acclaimed Senegambian intellectual and political scientist and that he is being greatly revered and mourned at all quarters.
Mr Jarju said the Senegalese Community received his death with great shock given the respect and impact Dr Taal has on the lives of many Senegambians hence the reason for such an emergency meeting.
The meeting honored the late Dr Taal as one who believes in The Senegambian Integration concluding that his demise is a great loss to Africa as a whole.
According to Mr Jarju, the Late Dr Taal has a strong conviction that closer ties between The Gambia and Senegal can only be realised through massive awareness campaign as in the case of The Great Senegambian Symposium and Conference the two bodies are about to organize here in The Gambia.
Mr Jarju disclosed that both Professor Iba Der Thiam and Professor Ibrahima Thiuob were deeply touched by the demise of their own, a colleague they described as a great man.
Mr Jarju used the occasion to pray for his soul to rest in perfect peace and expressed his condolence to the Taal Family in The Gambia and abroad on behalf of the two organizations.
Read Other Articles In Article (Archive)