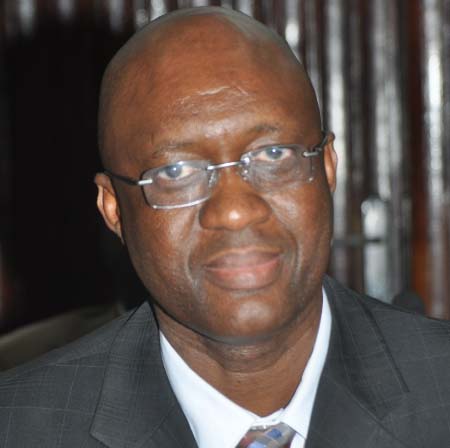 The Gambia Revenue Authority (GRA) Friday honoured at least 75 top taxpayers in various sectors of the national economy, during a reception ceremony held at the Penchi Mi hall of Paradise Suites Hotel.
The award ceremony was attended by government officials and private business operators, and also witnessed the launching of the website of the Gambia Revenue Authority.
The Taxpayers Appreciation Day, was set aside by GRA to recognise and honour compliant taxpayers who pay their taxes and duties on time and consistently.
The acting commissioner General and head of customs, Yankuba Darboe, expressed total appreciation of the maiden Taxpayers Appreciation Day.
In accordance with best practice, GRA set aside the day to recognise and thank their valuable customers, the taxpayers, for their continued compliance with The Gambia's revenue laws, he said.
He said given the pivotal role the taxpayer play in the financing of the government's development agenda, they would endeavour to make the taxpayer day an annual event, in order to emphasise the importance of complying with revenue laws and to publicly applaud the most compliant taxpayers.
Many have shown utmost commitment and dedication to service, the service of nation-building as demonstrated through their tax compliance records under the revenue laws being administered by GRA, he said.
This achievements, he hoped, would further inspire their institutions and businesses to higher levels, adding that these compliant taxpayers they recognised are, indeed, the cream of the taxpayer population who have been consistent.
"It is through your collaboration, partnership, and continual commitment to tax paymentthat GRAnow accounts for most of government recurrent budget," Mr Darboe stated.
Chairman GRA Board of Directors, Mamour Jagne, underscored the importance attach to the GRA Taxpayers Appreciation Day, which is to recognize and to thank the top taxpayers in different sectors of the national economy.
The government should be commended for the steps it has taken and continues to facilitate a private sector-led growth economy, he said.
The government has introduced revenue administration reforms which have improved efficiency in tax collection and tax payers services, Mr Jagne added.
The GRA board chairman highlighted some of their future plans, such as to ensure effective and responsive corporate governance, optimize compliance, to ensure the availability of competent human capital operating in a modern infrastructure, and to implement simplified modern business procedures andLCP system. 
Read Other Articles In Article (Archive)