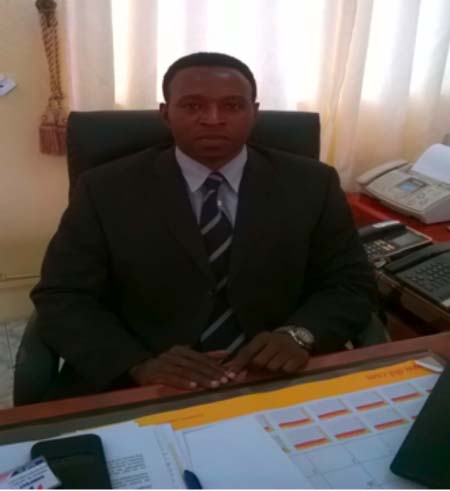 GAMPOST Managing Director Phoday M. Jaiteh has said collaboration with E-Solutions is the beginning of the new abilities that would create strategic opportunities in Gampost services.
Mr Jaiteh made this statement at the re-launching of the post-money transfer services of Gampost held recently at its head office in Banjul.
As public service institution, Gampost is the eyes and arms of Government, he added.
It is the responsibility of Gampost to always give better services, while joining hands with private sector partners like E-Solutions to implement business solutions that would deliver social and economic opportunity for people in The Gambia, he said.
"We trust that this collaboration with E-Solutions is the beginning of new abilities that create strategic opportunities," he said.
He added that GAMPOST, one of the leading money transfer institutions in the country, has again reaffirmed its commitment to its customers, shareholders and the government.
He added that they would continue to stimulate progress to deliver value-added services that meet the expectations of customers.
In today's ultracompetitive market environment, customers expect ever-increasing standards of value, he said, adding that competitive advantage erodes fast than ever before, as customers want services at the speed of light.
In this challenge, he noted, the only recipe for success is to adapt to change and adopt new ideas and software solutions.
MD Jaiteh said they would continue to preserve their core value to deliver as promised, adding that they would always work to deliver affordable, accessible, and reliable services.
He also said they had conducted training of staff at their Bakau Training Centre on the efficient operation of the software, and believe that building institutional capacities has a significant impact on staff, hence the most effective and sustainable formula to contribute to institutional growth.
Read Other Articles In Article (Archive)