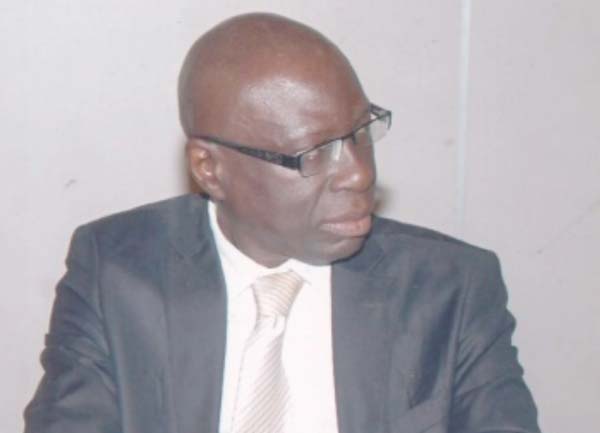 A veteran banker who is the chairman of Gambia Revenue Authority has said that The Gambia could follow the pathway of Germany to development, saying the European country was able to recover from the total destruction of the World War II and develop as a result of discipline and education.

Mamour Malick Jagne said Gambians and everyone in The Gambia has to respect authority to better enjoy the democracy that exists in the country, noting that without discipline and respect for authority, democracy is meaningless.
Mr Jagne, also the executive secretary of the Gambia Bankers Association (GBA), made this remark at the 9th edition of the GRA Staff and Award ceremony held at a hotel in Kololi on Friday.
He said Germany was able to develop after the complete destruction of the country during the 2nd World War to become one of the strongest economies in Europe because of discipline and education.
"Gambians need to learn from the experience of Germany and Singapore and nurture discipline individually and collectively, both at family level and national level, to better build strong foundation for our economy," he said.
"During the 2nd World War, Germany was dropped to the ground, the capital doesn't even have good road but today Germany is the strongest economic in Western Europe."
"I am saying this because Germany and Gambia in some way have drastic experience but Germany was able to make it because of individual and organisational disciple and education."
"I want to appeal to all of you to always remember that discipline starts from you, don't expect others to be disciplined while you are not; you yourselves have to be discipline."
"Singapore got its independence in 1965, like The Gambia. The country used to have similar characteristics with The Gambia at the time of independence but by 1980, Singapore was so strong that it becomes first world class country; its reserves are in billions of dollars."
"The most critical things that Singapore used were education and discipline. Then for The Gambia also to make it, we have to be educated and disciplined."
"I think it is appropriate at this juncture in the life of The Gambia that we learn from the experience of Germany and Singapore."
Mr Jagne thanked the staff and management of GRA for honouring their staff while also imploring the staff to continue to be more committed, devoted and honest in their work to boost the good image of the GRA.
Read Other Articles In Article (Archive)