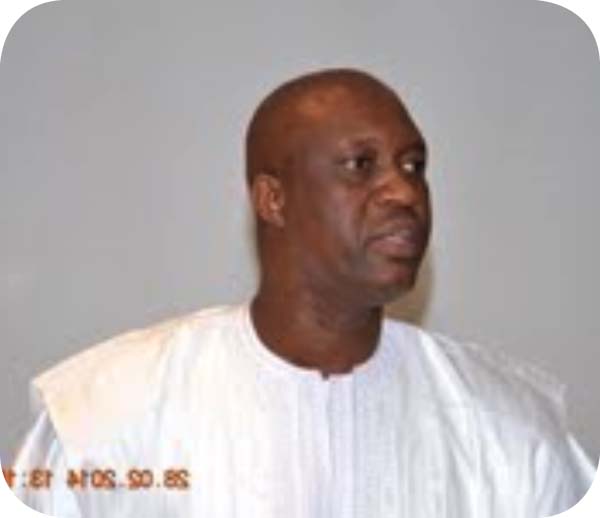 Senior officials of the Gambia Revenue Authority, GRA, have asked local authorities in all the regions in the country to have zero tolerance for tax evasion, and to insist on the payment of rates and taxes on time.
The acting Commissioner General at the Gambia Revenue Authority (GRA) who also doubles as the head of Customs, Yankuba Darboe, and GRA's commissioner of domestic tax, Essa Jallow, spoke during the opening of a day-long seminar with regional authorities on the mandate of the GRA, and the importance attached to the timely payment of tax.
Held at the KMC conference hall on Wednesday, the forum organized by GRA and funded by UNDP was designed to sensitize the participants on the mandate of the GRA and the importance attached to the payment of tax on time.
Mr. Darboe said the seminar "is part of GRA's attempt to educate and sensitize the general public on the taxes it administers."
He added that the forum "brings together traditional rulers at the local level whose authority will help facilitate tax compliance among their people."
The Income and Value-Added Tax Act, 2012 became operational in January 2013 replacing the Sales Tax, he pointed out.
"These efforts are geared towards modernizing the tax system and improving compliance.
"The seminar is part of a series with key stakeholders in the country to deepen understanding and improve compliance."
The commissioner of tax in his statement announced that in 2013 GRA collected about D5.2 billion, which figure is expected to increase by 12 percent to D5.8 billion in 2014.
"This revenue growth requires extending compliance to all taxpayers," declared Jallow.
"The Kanifing Municipality has attracted a significant number of businesses in all sectors, thus its economic importance.
"Therefore, we deem it appropriate to concentrate our tax compliance efforts within the municipality, as part of our strategy to maximize the collection of revenue," Jallow added.
The GRA official revealed that "the taxes GRA mobilizes provide funding for more than 80 percent of the national budget."
KMC deputy mayor Momodou Jaiteh in a statement said a sound tax system and tax administration is the foundation of the activities of government, and thus a precondition for the economic development for a nation.
He therefore urged all the participants to disseminate the information gathered to the last person in the community, that both GRA and KMC taxes and rates must be paid, and paid on time.
Read Other Articles In Article (Archive)