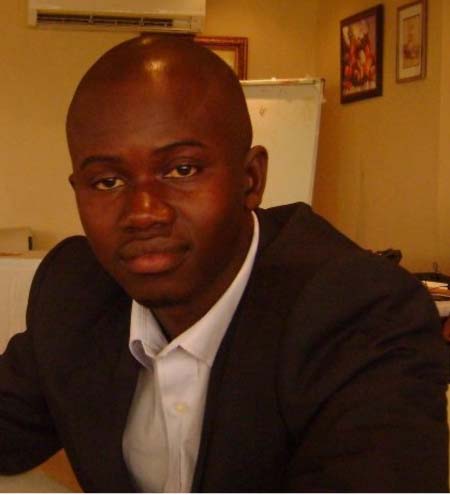 The Gambia Press Union will commemorate the World Freedom Day on Wednesday. The event is celebrated worldwide on May 3rd each year.

This year's commemoration has the Theme "Critical Time's, Critical Minds".
Speaking at a press conference held at the Gambia Press Union, Fajara, the Secretary General of the Gambia Press Union, Saikou Jammeh, has said World Press freedom day is a day for every journalist and everyone who values this universal value called 'press freedom'.
"We at the GPU are very proud to be associated with this day, we commemorate it because it is a day when we reflect and pay tribute and also remember those colleagues of ours who have been with us and in one way or another no longer are."
He added: "Journalists are an endangered species. All over the world every day, journalists face the risk of being arrested, tortured and even killed. Their properties also face the risk of be destroyed. A moment like World Press Freedom day is a day to take a stand, to condemn those acts that seek to suppress our freedom and it is also a day to look at opportunities we have as journalists and to look for a way forward for this profession."
Mr Jammeh said the GPU is taking ownership of this day because the founding fathers of the GPU played a crucial role in the processes that led to the declaration of May 3rd as World Press Freedom Day at the United Nations.
There will be public lectures, the National Journalism Award and this year there is going to be a march on Wednesday morning. The assembly point is traffic light and the rally will go via Kairaba Avenue to the office of the Ministry of Information's Communication and Infrastructure where the GPU will present a 'position paper' to the minister of information. The paper will outline the reforms that the GPU would want to collaborate with the government on in the new Gambia.
There will be a symposium at the Faculty of Law, University of The Gambia, MDI, where various speakers will speak about the importance of the day and the way forward.
In the same vain, Musa Ceesay, who spoke on the GPU National Journalism Award, said the awards event is done to celebrate and honour men and women who risk their lives daily in letting the world know what is happening.
Mr Ceesay said the interest that has been shown in this 2nd edition of the journalism award "is very encouraging and the GPU is building its house and is being recognized as the vanguard of what the World Press Freedom represents", equipping its members to take on the challenges that we are facing as a new nation.
The 2nd edition of the National Journalism Award is slated for Friday 5 May at the DJembe Beach Hotel in Senegambia starting at 6pm.
Read Other Articles In Article (Archive)