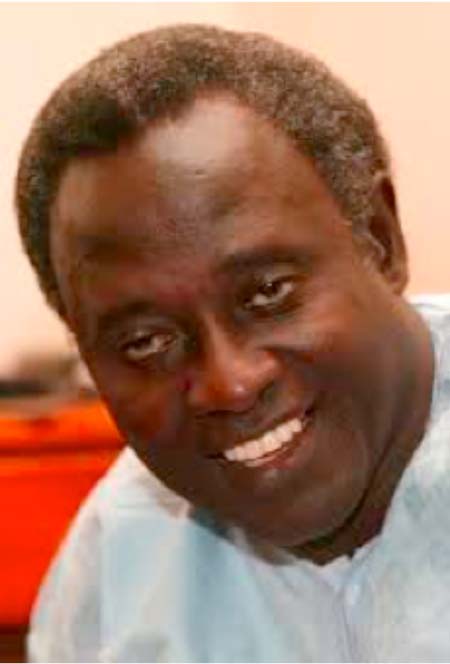 The Deyda Hydara Memorial Lecture Series launched by the Gambia Press Union, GPU, in collaboration with The Point newspaper got under way Sunday December 20 at the TANGO conference hall in Fajara.
Pap Saine, a childhood friend and co-publisher with Hydara of The Point newspaper, was given the honour to formally launch what the organisers said will be an annual lecture series.
Sunday's event was in connection with the 11th anniversary of the assassination of Deyda Hydara, who was the co-publisher and managing editor of The Point newspaper.
Hydara, a well-known Gambian journalist, was on 16 December 2004 shot to death by assailants who are yet to be identified and arrested by the police.
The Deyda Hydara Memorial Lecture Series launch was attended by members of the GPU and affiliated associations, as well as representatives of media houses and civil society organisations, including political parties. Eulogies and solidarity statements were delivered, as part of this year's commemorative activity.
Halifa Sallah, renowned Gambian politician and publisher of the Foroyaa newspaper, delivered Sunday's lecture on the theme: "Gambia at 50 – Role of the Media in the Struggle for Independence."
Speaking about the significance of the gathering to mark the murder of Deyda Hydara, Sallah described the occasion as "not an ordinary day; not an ordinary lecture."
Dwelling on the topic for his lecture, Mr Sallah spoke of awareness creation and mass organization as "fundamental" in any attempt to overcome domination and attain liberation.
He went on to talk about the colonial period in The Gambia, and how Edward Francis Small, a newspaper publisher and editor of The Gambia Outlook newspaper, who was also a trade union leader and politician, was quick to grasp the important role that newspapers could play in creating public awareness.
Mr Sallah outlined how through his advocacy activities, Edward Francis Small became a thorn in the flesh for the colonial authorities in The Gambia, and that at one time Small had to go into exile in Senegal, where he published the Senegambia newspaper, and continued his activities.
According to Sallah, the newspapers during the time of Small and members of his generation of journalists played a major role throughout the colonial period, in support of the people's struggle for self-determination in The Gambia and elsewhere.
The lecture was followed by comments and questions from members of the audience, to which Sallah responded.
The session ended with Sallah reminding his audience that although The Gambia is now a republic, there still remains the struggle for the true sovereignty of the people, which is yet to be attained; and a struggle in which the media must play a pivotal role, to ensure that the people become the real masters of their destiny. 
Read Other Articles In Article (Archive)