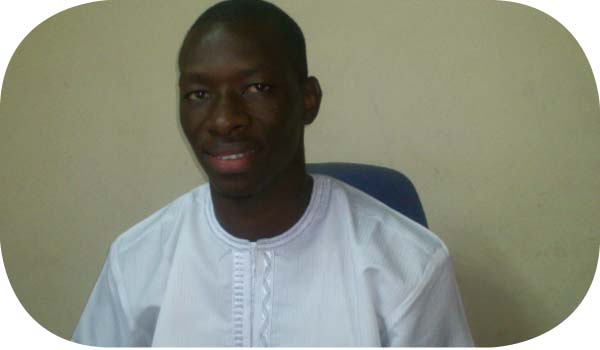 The Gambia Press Union is calling for the immediate release of Alhagie Abdoulie Ceesay, the managing director of private radio station, Teranga FM, based in Sinchu Alagie, West Coast Region.
Today marks ten days of Mr Ceesay's detention at the headquarters of the National Intelligence Agency (NIA) in Banjul.
The Gambia Press Union executives hold the view that the continuous detention of Ceesay is in violation of section (19) Subsection (3) of the Gambia Constitution, which states "Any person who is arrested or detained (b) Upon reasonable suspicion of his/her having committed or being about to commit a criminal offence under the law of The Gambia and who is not released shall be brought without undue delay before a court in any event within seventy two hours."
The young man went missing between the hours of twelve midnight on July 17 and 1:00h on July 18, along Kairaba Avenue after he was bundled in a vehicle by unidentified men.
Ceesay had not been able to make any contact with his family and his whereabouts remained unknown until on Monday July 20, when two NIA officers escorted him to conduct a search on his house. He has since been taken back and placed under incommunicado detention.
His latest saga came barely four days after he was released from a 12-day detention.
He had been undergoing medical treatment to recover from the mistreatment meted out on him.
The GPU has made enquiries and confirmed that Mr Ceesay is in the custody of the NIA in Banjul.
The NIA confirmed on Thursday that the matter was still being investigated.
Mr Ceesay has been shut from the outside world. His family, colleagues and lawyer have no access to him yet.
The GPU considers the manner in which Ceesay was taken away as regrettable.
We are deeply concerned by his prolonged detention, which clearly violates Section (25) (2 of the constitution of The Gambia. Section (25) subsection (2) of the Gambia Constitution states, "Every person lawfully within The Gambia shall have the right to move freely throughout The Gambia to choose his/her own place of residence within The Gambia, and to leave The Gambia."
We further submit that his detention poses a threat to media freedom and freedom of expression in the country.
Read Other Articles In Article (Archive)