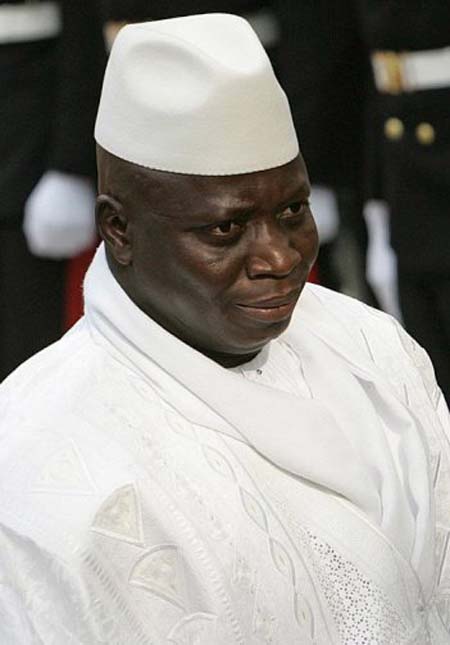 President Yahya Jammeh left Banjul Thursday afternoon to attend the 44th ECOWAS summit meeting in Yamoussoukro, the administrative capital of Cote d'Ivoire, on 28 and 29 March 2014.
The two-day summit will elect a new chairman of the ECOWAS Authority, to succeed Ivorian President Alassane Ouattara, who held the position for two years.
According to news online released by the ECOWAS Commission, the political and security situations in Mali and Guinea Bissau are also among issues that will top the agenda of the meeting of ECOWAS leaders.
ECOWAS Commission president Kadré Desire Ouédraogo will present to the regional leaders a memorandum on the post-conflict situationsin Mali and Guinea Bissau, which has presidential elections in April in line with the ECOWAS-facilitated road map, following the defence and security sector reforms in that country.
The summit will also listen to the status report on the situation in Mali by the mediator, President Blaise Compaore of Burkina Faso, and his co-mediator, President Goodluck Ebele Jonathan of Nigeria.
The summit is to be addressed by United Nations Secretary General's special representative for West Africa and the chairperson of the African Union Commission.
The two-day session will also consider the 2013 annual report of the president of the ECOWAS Commission, the reports of the 71st ordinary session of the council of ministers and the council's 12th and 13th extraordinary sessions, and the report of the 31st session of the mediation and security council.
The summit was preceded on Tuesday 25 March 2014, also in Yamoussoukro, by the 31st ordinary session of the mediation and security council (MSC), comprising foreign affairs and defence ministers of member states, which discussed the political and security situations in Mali and Guinea-Bissau, particularly the regional mediation efforts in these two member states.
That meeting was followed by the 13th extraordinary session of the ECOWAS council of ministers on Wednesday 26 March, which considered the outcome of the meeting of the ministerial committee on the economic partnership agreement (EPA) negotiations between West Africa and the European Union, held on 17 February 2014 in Dakar, Senegal.They also considered a proposal by the ministers of national security on the introduction of biometric identification card and the abolition of the residence permit requirement under the 1979 protocol on free movement of persons, the right of residence and establishment.
The council of ministers also considered and adopted the report of the just-concluded meeting of the community judicial council of 19th March 2014, concerning the recruitment of judges of the community court of justice.
Read Other Articles In Article (Archive)