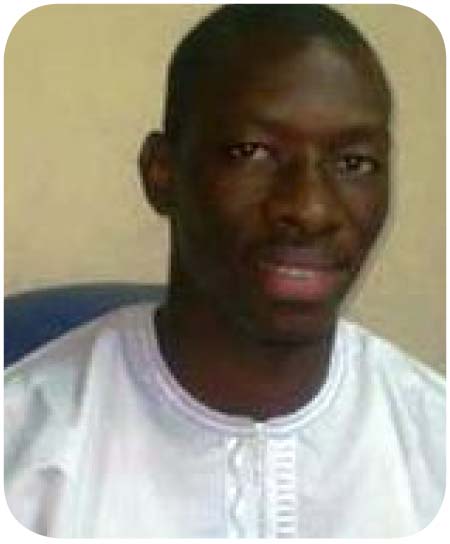 The Gambia Press Union is calling for the immediate release of the manager of Teranga FM radio station, Mr Alagie Sisay, who was picked up on the night of Thursday July 2, 2015, at the premises of Teranga FM.
According to information gathered from staff and family members, two men suspected to be state security agents came for Mr Sisay shortly after breaking his fast.
A family source said: "We were sitting in the compound after Iftar. Alagie Ceesay sent someone to buy Green Tea. While we were waiting, one of his friends, Ous Sillah, came to inform him that there were two men looking for him. So, he left the compound to attend to them, but he never returned.
"Ous then followed him to enquire, but he was asked by the two men to move away, which he did. Ous later made attempt to inform family members, but it was too late, as they had already left with him in a black Pajero that was parked outside the radio station."
Four days have since passed and his whereabouts remains unknown to family and staff as well as colleagues. This is not the first time that Teranga FM has come under attack. Previous managers have on several occasions been subjected to interrogations at the NIA in relation to their work and the station itself was arbitrarily shut down three times in under five years by the state.
The family, supported by the GPU, has already lodged a complaint at the Old Yundum Police Station.
"We are calling on the good office of Inspector General of Police to investigate the case of Alagie Sisay and to ensure that he reunites with his family and staff, who are missing his presence in this Holy Month of Ramadan."
The GPU is committed to the protection and promotion of press freedom and freedom of expression. 
Read Other Articles In Article (Archive)