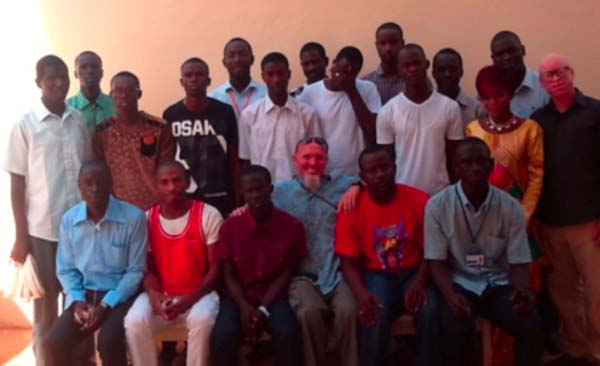 Sixteen sports journalists drawn from the broadcast media are currently attending a week intensive training at the Gambia Press Union office in Fajara.
The training, organised by the Sports Journalists' Association of The Gambia (SJAG) with the support of The Gambia Press Union (GPU), was the second training organised by the SJAG in less than six months.
The resource person for the training was Morten Hausborg, a renowned radio sports journalist from Denmark.
Speaking at the opening ceremony, Gibairu Janneh, executive director of The Gambia Press Union, remarked: "This is the second set of training package that is exclusively designed for Sports Journalism. The first was few months back when we exclusively looked at the fundamentalism of sports journalism. This latest training is a follow-up one, which is going to serve a much higher purpose than the previous training."
At the GPU School of Journalism, capacity building is an ongoing process since journalism requires knowledge, he said."If you don't have knowledge about an issue, there is no way that you can inform someone else about that issue and as regards sports journalism it goes beyond just watching the game and commenting on who scored the goal."
The week-long training, he noted, would give the participants the skills to better carry out their work as sports journalists. "So what we are doing here is to show each other where we have been going wrong in doing our work; where we have been doing well, and where we need improvement."
Speaking earlier, Musa Sise, acting president of the Sports Journalists' Association of The Gambia (SJAG), urged and advised the participating sports journalists to learn as much as they could.
He commended the GPU for partnering with the SJAG for organizing the second training for its members, while challenging sports journalists to always capitalize on such opportunities to better develop themselves.
According to Sise, the SJAG executive identified broadcast media because it believes "that is where the problem is, since it is where many use to come through in to the media."
The training, he said, is expected to bring about the needed change in the standard of broadcast journalism in the country, while reassuring that capacity building will continue to top the agenda of the SJAG executive so its members could give a better representation of the profession.
Morten Hausborg, resource person for the training, expressed delight to be in The Gambia and urged the participants to take the training seriously.
"Do not feel nervous because we are here to learn from each other," he told journalists at the training.
Sang Mendy, trainer at the GPU, also appealed to participants to take the training seriously.
Read Other Articles In Article (Archive)