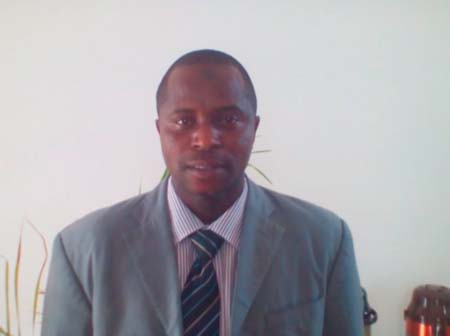 The Gambia Public Procurement Authority (GPPA) on Wednesday held a daylong sensitisation session for suppliers on the Public Procurement Act, 2014.

It was organised in collaboration with the Gambia Investment and Export Promotion Agency (GIEPA), with support from the European Union Technical Assistance and held at the GTMI hall in Kanifing.
Speaking at the forum, Lalo Danso, GPPA director of policy and operations, said the mandate of the GPPA is to monitor and regulate procurement transactions in an effective and efficient manner.
The GPPA works to ensure that there is accountability and fair play in public procurement.
According to Mr Danso, the GPPA also works to ensure that small and medium enterprises are encouraged to fight against corruption and malpractices.
He said the training for suppliers is part of series of training activities the GPPA in collaboration with GIEPA continues to organise for government officials and the private sector.
The one for suppliers is the 3rd of such forums, because suppliers are the main players in procurement and as such they need to be well-informed about their rights and obligations, Danso said.
He explained that the EU has been supporting GPPA in creating more awareness about the Public Procurement Act, 2014.
John Auma, a procurement expert, said the EU's support to the GPPA is part of its help to the Gambia government on public procurement reform.
Njundu Badjie, enterprise support officer at GIEPA, advised the suppliers to take the training course seriously.
Read Other Articles In Article (Archive)