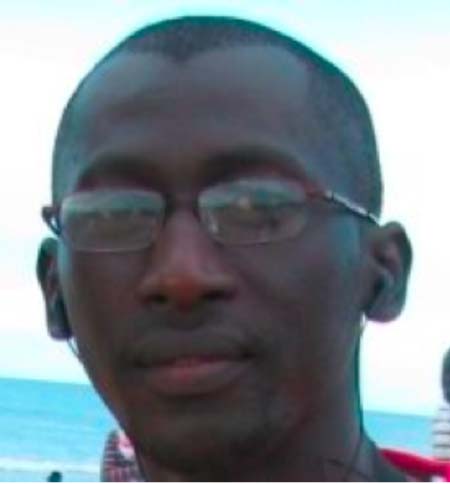 Hello esteemed readers, and a warm welcome to this week's edition of Youth Forum.
We bring you information on the recent closing of the two-day refresher-training course on effective communication skills for adolescents organized by the Young People in the Media (YPM), held at the NaNA conference hall in Kanifing.
Speaking at the closing ceremony, Lamin Darboe, the executive director National Youth Council (NYC), said the training was very timely, as it was in line with the National Youth Council Act, which says that the youth committees under the NYC should conduct training for young people.
"This training is definitely a good provision as young people of this country cherish and will always endeavour to practice effective communication skills, which are very crucial to the development of young people."
The young people of the country should be able to attend such an important training course, that represent them and serve their interest as young people, he added.
He noted that not everybody could attend the training activity, but the associations need to select competent people who must represent them at the training session and, at the end of the day, they share the experiences and knowledge gained from the training course.
"We are aware of the challenges affecting young people, especially young people of The Gambia, and some of these include some stakeholders who are doing their activities without young people, drugs and alcohol abuse and irregular migration," he said.
He added: "Let us all talk to our brothers and sisters. We as young people are not against young people's movement or migrating, but the loss of life of one Gambian is definitely devastating much more the loss of the lives of many Gambians."
"Young people are dying on a daily basis in the Mediterranean Sea. This as far as we are concern is a responsibility we must all shoulder. Let us reach to our colleagues, brothers, families, parents and convince our brothers to stay instead of taking on the risky journey.
"We have most of our young people dying in the Mediterranean Sea, and those who even cross are facing difficulties of having papers, because the conditions in those areas are also very bad," Mr Darboe went on.
He said the training course was very important in the development of young people across the country.
He said YPM is among the very key associations when it comes to youths and development work in the country, bearing in mind that a great chunk of the population of young people in the country are resident in the Kanifing Municipality.
Also speaking at the closing ceremony was Sally Sadie Singateh, the communication specialist at UNICEF Banjul office, who underscored the importance of the training course for adolescents within all the regions of the country.
"As UNICEF communication specialist Banjul office, our doors are always open when it comes to the welfare of the children, and it would continue to be open at all the times," she declared.
Read Other Articles In Article (Archive)