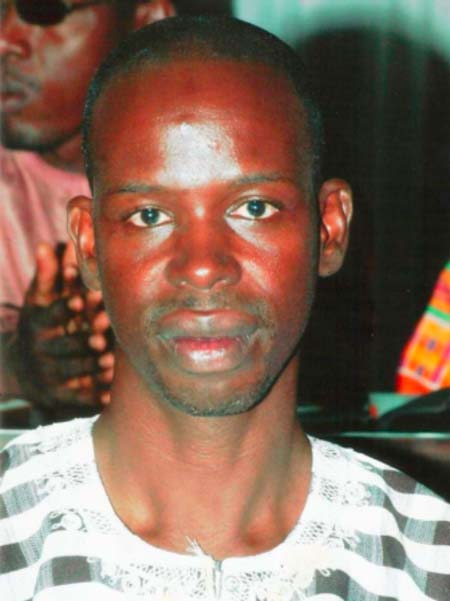 Minority Leader Samba Jallow has said National Assembly members need official vehicles to efficiently carry out their functions.
Hon. Samba Jallow made this statement yesterday at the National Assembly which discussed and finally adopted the State Opening speech.
Hon. Jallow also called on the government to maintain a dialogue with the European Union.
The Minority leader said "every member of the National Assembly should have mobility to make their work easy, and should be treated the way the executive is treated."
"All members of the National Assembly should be given mobility and allowances," Hon. Jallow, who is Member for Niamina Dankunku constituency, added.
Commenting on the Banjul Barra ferry crossing, the minority leader told the Assembly that for the past four years the government had bought new ferries and constructed terminals, but the ferries "are not in operation."
The Niamina Dankunku NAM also said the "Gambia government should dialogue with the EU," and suggested the "opening of our diplomatic channel."
State Opening Report 2015 adopted
Following a two-day discussion of the State Opening report for the new legislative year 2015, the National Assembly finally adopted the document.
In his address to the Assembly, Hon. Abdoulie Bojang, Speaker of the National Assembly, commended and thanked members of the Assembly for taking their time to go over the whole document to adopt it.
He said the document talked about a lot of government development projects, for the past and coming years.
Speaker Bojang, therefore, thanked the Gambian leader for taking the country to a higher level.
Deputy Speaker Fatou Mbye, in her remarks, said the President's speech was professional as "his aim is to take the country to a higher level".
Highlighting education, deputy Speaker Mbye thanked the Gambian leader for giving high priority to education in the country.
The President gives free education to girls and promises that come 2016 the free education package would be extended to all senior secondary schools in the country.
"I therefore thank the President and his government for registering so many projects for the past years," she said.
Also commenting on the report, minority leader Samba Jallow said the document contains a lot of development projects, and expressed hope that the government would complete all planned projects. 
Read Other Articles In Article (Archive)