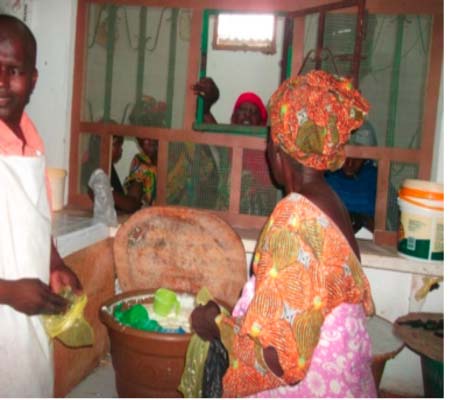 The Gambia government should, without delay, bring possible alternatives and substitutes to plastic bags, vendors at the Serekunda market have said.
The vendors said that in the meantime, while there are yet to be any substitute, the government should allow them to use small plastic bags to sell things like sugar, powdered soap and other small items that are sold in plastic bags.
The vendors were speaking to our reporter who was out-and-about at the Serekunda market to gather views on the government's directive banning the use and importation of plastic bags in The Gambia, which started in earnest on 1 July 2015.
However, even though most of the vendors who spoke to The Point are unlettered, they acknowledged the negative consequences of indiscriminate use and throwing of plastic bags in the community.
Yahya Bah, a vendor, said the government should bring in substitutes to plastic bags immediately; otherwise it would be difficult for them in their businesses.
More than 90 per cent of small businesses depend on plastic bags to put goods in for customers.
"So we are urging the government to allow us to use some plastic bags, especially the small ones, and ban the big ones," said Yahya, who works in a water purification factory commonly known as 'Naan'.
He lamented that the total ban on plastic bags would lead them to bankruptcy, as it is only in plastic bags they can sell water at a price everyone can afford.
Ousainou Sowe, a sour milk vendor, said banning plastic bags in its entirety would make business difficult for people like him.
He called on the government to bring in an affordable substitute and, in the meantime, allow them to use the small plastic bags.
Read Other Articles In Article (Archive)