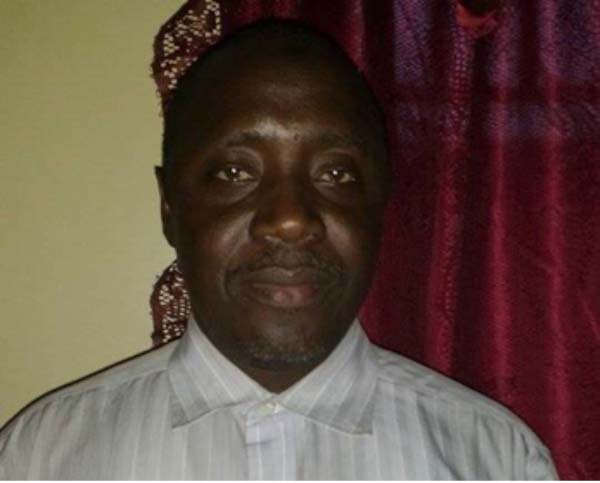 Omar Beyai, founder, chairman and secretary general of All Peoples' Party (APP) – an unregistered political party – has accused the government of Adama Barrow of suppressing political parties.

Beyai, who said he was a supporter and sympathiser of Yahya Jammeh's APRC party, also accused the seven-month-old government of failing to live up to its campaign promise of holding electoral reforms.
Speaking at a media briefing on Monday, Mr Beyai said the Independent Electoral Commission (IEC) and the coalition government promised to look into reducing the registration fee of political parties.
"But the way things are going they are not favourable to any other political party that may want to register," he said. "There is a political game that the government is trying to play to suppress all political parties or incoming political parties that want to register."
The APP chairman said it was the same electoral reforms that Solo Sandeng, the late youth leader of United Democratic Party (UDP), was advocating for when he was tortured and killed.
"Solo Sandeng is not yet vindicated by the coalition government because they have not met the requirements of what he was fighting for," he said. "Solo Sandeng is not yet a hero because his dreams are not yet achieved."
Beyai said the IEC as an independent body does not need to wait for government but it can initiate the process by contacting the Ministry of Justice and the National Assembly and work collaboratively to reduce the registration fee for new political parties so that any political party that wants to register can do so.
"As at now, I do not know how independent IEC is because if they cannot make decisions on their own then I do not know where the independence lies," he said. "The Gambia has a long way to go as nothing is happening at the moment."
Besides, Beyai also criticised the Barrow government for amending the upper age limit for presidency saying priority should instead be given to amending "a lot of important issues" such as the death penalty.
"Young people are not sleeping and I am sure they will rally behind me as it is our time to rule this country," he said. "Let our fathers relax and we the young people work and give them to enjoy."
The APP chairman also criticised the agreement of electricity between NAWEC and the Senegalese national power supplier, saying "The Gambia is an independent country and have its foreign policies that it should not be compromised".
"We should not mortgage our country to satisfy any country," he asserted. "The Gambia is being mortgaged by the present government. Energy is development and, to me, it was a big blunder to sign that agreement."
Beyai said instead of going into agreement for Senegal to supply rural Gambia with electricity, the Barrow government should rather encourage solar panels in order to serve all villages across the country.
He advised the government to revise its energy policy, restructure the energy ministry and withdraw from the agreement with Senegal as "the agreement is not in favour of The Gambia and one day we will pay the price".
"The government is trying but the pace at which they are working is very slow, even a chameleon is faster than the way this government is moving," the ex-sympathiser of the former ruling party said.
"Barrow is not in control of the government because any question thrown at him he would say he would consult with his coalition cabinet," he said. "As a president, there are certain times when you need to act because you are the risk owner of whatever happens in the country."
Continuing with his barrage of criticism, the APP founder blamed the Barrow government for neglecting the youth sector after voting them into office.
"Young people are not represented in the cabinet neither are they represented in the parliament," he said. "And the rate of unemployment among young people is very high. So what provision does the government have for young people? At least, there should have been a young minister or youthful minister without a portfolio."
Beyai said Barrow tries to satisfy every member of the coalition team and "that is seriously affecting him".
"He cannot satisfy everybody and he does not need to satisfy anybody," he said. "He needs to release some of the ministers because they are under-performing and are making things worse for him."
The APP secretary general claimed that Barrow is not in control of his government because "ministers are doing whatever they feel like doing".
"Some of them [ministers] are even abusing their powers," he said.
Read Other Articles In Article (Archive)