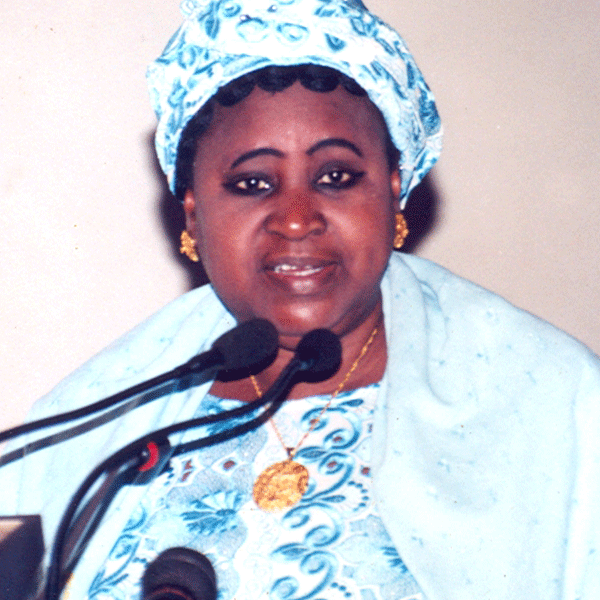 The Vice President, Isatou Njie Saidy, Friday presided at the passing-out parade for new army recruits including 89 females, held at July 22 Square in Banjul.
In her speech, the Vice President reaffirmed the government's commitment to ensure a vibrant Gambia armed forces, well trained to enhance understanding and mastery of new skills, and well prepared for current and future engagements of the country's armed forces.
Vice President Isatou Njie Saidy, who is the chairperson of the National Security Council, thanked the graduating recruits for their interest in the army, and for successfully going through months of intensive training with diligence.
The recruits were trained in two batches, involving five months intensive training in the area of peacekeeping, conflict prevention, negotiation and mediation, safety procedures, and other specializations.
"Today you are being rewarded for this show of gallantry, and I welcome you into a career that is noble and extremely rewarding," she stated.
The Vice President also thanked the Turkish military adviser to The Gambia, as well as officers of the Gambia armed forces training school, for the hard work, competence and commitment.
According to the Vice President, a lot of changes are taking place so as to improve upon the professionalism of the Gambia armed forces.
She added that the government for its part would leave no stone unturned, in ensuing that the gallant men and women of the Gambia armed forces have the necessary support needed to enhance their efficiency.
"We will continue the project that we have already started in the provision of decent housing and other facilities to make your stay in the army enjoyable.We will as well give maximum attention to your professional and educational training needs and opportunities," VP told the GAF.
The Vice President also seized the opportunity to stress the importance of discipline, hard work, respect and devotion to duty, which are the core-pre-requisites to define a good, brave and trusted soldier, she said.
In his statement, Lt General O. Bargie, the chief of defence staff, told the graduating recruits that it was now time to reflect on all the positive lessons learnt, and put them into good use.
"Serving your nation is a mission which is demanding and full of challenges. Besides, the military is a disciplined and structured institution where you are expected to always exhibit high moral and professional standards," CDS Bargie told the graduating recruits.
He also challenged them to be ready to forego comfort, their social time and prepare for any national task in the interest of our beloved country.
A soldier should be an embodiment of security, comfort and hope for the citizenry and not a symbol of terror and a bully, he added.
Read Other Articles In Article (Archive)