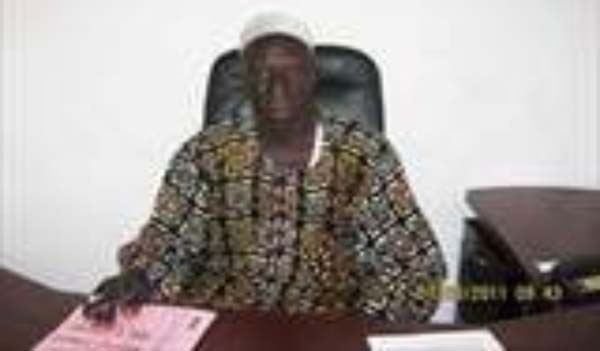 Alh. Malang Saibo Camara, deputy governor of Central River Region, has expressed his disappointment over the recently concluded by-election, where the APRC candidate lost in the race for the Lower Saloum constituency parliamentary seat.
"Personally, I am very disappointed in the people of the constituency," said deputy Governor Camara in an interview with The Point in Janjanbureh at the weekend.
Asked what led to their defeat, deputy Governor Camara said that such an outcome was because some people claimed they were APRC members when they were not true supporters of the party. "They are wolf in sheep's clothing," he added.
"This is very unfair to the President and the APRC party with all the love and support the President has brought to the people of Central River Region and the country at large."
He went on: "When we look at the APRC aspirant, Hon. Kaba Touray, he scored the highest nomination with 505 people, while the other aspirant scored less than five hundred people, which signifies that Hon. Kaba Touray had the majority of the people (the electorate) on his side."
Camara further stated that the people of the constituency were not realistic and fair to the ruling party, for the fact that the APRC government has brought sustainable development to their area and the country for which every Gambians and non-Gambians residing in the country are applauding the President.
This was the first time in the political history of Lower Saloum for an opposition candidate to win a parliamentary seat there, he added.
This, he continued, was done by a handful of few who misled the majority between Kaur ward and Balanghar ward.
According to him, in the 2002 local government elections, the National Reconciliation Party (NRP) candidate won the Kaur ward councillorship seat, which was also a disappointing outcome.
"As a ruling party, we are not constrained by lack of resources, but the people of the constituency were not realistic as they pretended to be die-hard supporters of the nominated candidate," he added.
He used the opportunity to call on the people of the constituency to renew their loyalty to President Jammeh and the APRC government for continued development.
It would be recalled that in the Lower Saloum by-election, the ruling APRC party candidate, Kaba Touray, scored 1618 votes, while the NRP candidate, Modou Bamba Gaye, polled 2764 votes, defeating his APRC opponent by 1146 votes out of 4,382 total votes cast.
The by-election came as a result of the sacking of Hon. Pa Malick Ceesay, who was the National Assembly Member for Lower Saloum constituency, from the APRC party.
Pa Malick Ceesay is going to court, charged with economic crimes.
Read Other Articles In Article (Archive)