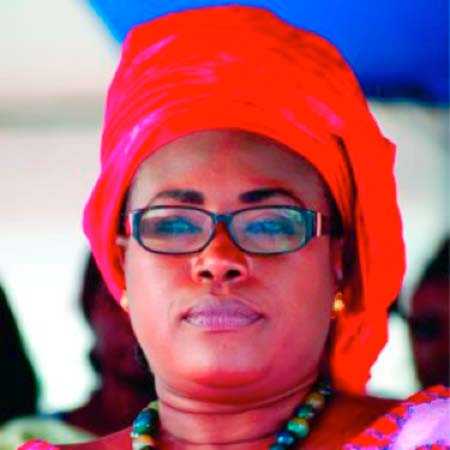 Sira Wally Ndow-Njai and 9 other GNPC officials yesterday took a fresh plea on an amended charge sheet filed by DPP S.H. Barkun to include Madun Sanyang, before Justice O. Ottaba of the Special Criminal Court in Banjul.

The accused persons are Sira Wally Ndow-Njai, Momodou O.S. Badjie, Fafa Sanyang, Cherno Marena, Seedy Kanyi, Muntaga Momodou Sallah, Momodou Taal, Louie Moses Mendy, Noah Touray and Madun Sanyang.
When the case was called, senior Counsel A.A.B. Gaye, S.M. Tambadou, O.M.M. Njie, C. Gaye, L.S. Camara, E. Sanneh, A.N.D. Bensouda, H.S. Sabally, B.S.N. Conteh, Y. Senghore, B. Bouye, E.E. Chime, and S. Taal appeared for the defendants.
DPP S.H. Barkun, deputy DPP M.B. Abubacarr and A. Yakubu represented the state.
After cross-examination, the DPP raised the issue of the pending amendment before the court, so the new accused person's name could be added to the charge sheet for plea-taking.
The defence did not object to the amendment, but reminded the court that the witness should be recalled for examination-in-chief for the new accused person for further cross-examination.
The trial judge granted the amendment, and ruled that the witness would be recalled for examination-in-chief by the state.
The new accused person's name was included in count 1 and 3 and the accused, Madun Sanyang, alongside other accused persons whose names were listed on count 1 and 3 pleaded 'not guilty' to the charge, when it was read to them in court.
Meanwhile, under cross-examination by defence counsel E.E. Chime for 6th accused, the witness, Bakary Darboe, PW1 confirmed that he obtained a cautionary statement from the 6th accused, which was tendered in court as an exhibit.
He added that it was correct that the 6th accused was dismissed from the GNPC as PS in the Ministry of Petroleum, before the contract was initiated.
He said he could not remember seeing the dismissal letter of the 6th accused during their investigation.
He further stated that he did not know whether any member of the investigating panel saw the dismissal letter.
Responding to questions from defence counsel Mene, representing the 7th accused, PW1 said apart from the opening paragraph from the 7th accused's cautionary statement, all the other paragraphs were numbered from 1 to 12.
He said the paragraphs are in response to questions posed to the 7th accused.
He added that each of the paragraphs is in response to a particular question.
He said he could not remember all the questions posed to the 7th accused that elicited the answers.
He said it was as a result of their investigation that the questions were raised.
Read Other Articles In Article (Archive)