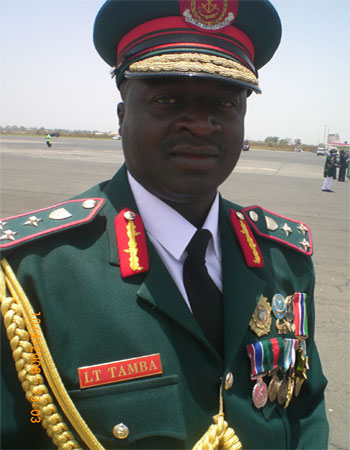 The Gambia National Olympic Committee GNOC, is among NOCs currently attending a two day quadrennial General Assembly of the Association of National Olympic Committees of Africa (ANOCA). The last meeting nearer to this kind in the ANOCA family, was successfully hosted in Banjul by the GNOC and is being hailed as gauge with which to assess Nigeria's ability to host such as auspicious gathering of the continents Olympic family. But once all the razzmatazz and lavish welcome ceremony is over, the high point of the ANOCA assembly will be an election to usher in a new executive committee to run its affairs over the next four years. Lassana Palenfo, the outgoing ANOCA President, is running for re-election.
The executive he heads made some modest achievements that could stand them in good stead for another mandate such as the staging of U-18 ANOCA Zonal Games, which were staged at all the zones of the continent.
However, an internal feud plagued it for much of its tenure. Its secretary-general, Angolan, Gustavo Dias Vaz Da Conceicao, opted out of the association because he could not get along with Palenfo.
The meeting also came at a crucial time for some major reasons. More critical is the fact that ANOCA is being tipped to take over the management of Africa's multi-sports, the All Africa Games  from SCSA. The question being raised has been: Is ANOCA well equipped for this role?
SCSA has lost relevance; apparently because the institution has been usurped by governments across the continent. It has been dogged by deep financial crises. It also lacks the capacity to secure funding from the IOC.
On its part, the IOC appears unwilling to support any body that is wholly managed by Government.
Ironically, it is only in Africa that IOC has had problems supporting, because it is the only continent that still has two supreme bodies controlling sports.
On the other hand, the IOC has confirmed that the seven sports seeking to either rejoin the Olympic programme, and those with fresh applications, will also be in attendance in Abuja. They will use the assembly to present their vision, as well as convince their African colleagues of the need to have these sports on the Olympic Programme.
They include baseball, golf, karate, roller sports, rugby and softball. They are all vying for the two programme slots at the 2016 Games.
The congress kick start yesterday and will end today , Tuesday July 7 2009.
Gamsports.com
Read Other Articles In Article (Archive)