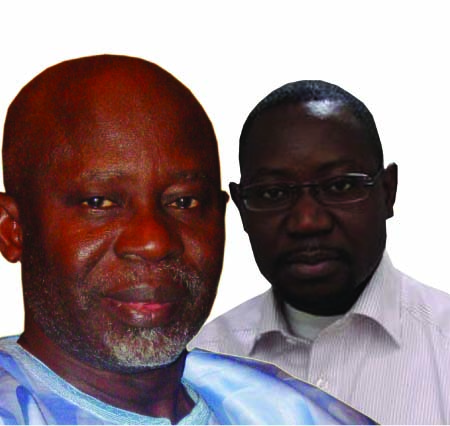 The opposition Gambia Moral Congress (GMC) party yesterday announced that it will throw its weight behind the United Democratic Party and its allies ahead of the 2011 polls.
"Pursuant to extensive consultations, the Leader of GMC, Hon. Mai Ahmad Fatty is pleased to announce a strategic alliance between GMC with UDP and its allies for purposes of election 2011, a statement issued by the party said.
According to the statement, GMC consents to enter into this Alliance in the national interest, and because of its firm belief in the viability and potential capacity inherent in a genuine and robust united opposition to bring about the much-needed regime change.
GMC urges all Gambians of different political inclinations to prcatically support the alliance in all ways in the collective national interest.
"Together, working with a unity of purpose, we shall bring into effect the change we all require. We urge Friends of The Gambia to rally behind this united opposition Alliance in its quest for a Gambia where prosperity, compassion and freedom shall reign," the statement said.
The statement further stated that the GMC believes in the wisdom and power of Gambians to choose the government of their choice democratically through free, fair and transparent elections conducted by the Independent Electoral Commission, as the only legitimate means of effecting legitimate regime change.
"GMC further believes that the integrity of the electoral process is contingent on a free, fair and transparent electoral and electioneering processes."
Mai Fatty paid tribute to the commitment, sacrifice and patriotism of Alliance partners, notably Hon. Ousainou Darboe.
GMC also commend Omar A Jallow and Hon. Hamat NK Bah for their continued commitment to the national cause.
When contacted for comments, Ousainou Darboe, leader of the United Democratic Party confirmed the move by the GMC.
"I can confirm that Fatty has been in touch with me on the possibilities of having a united front," Darboe said.
According to the UDP leader, Fatty confirmed to him that he will support the UDP in the forthcoming elections.
The UDP leader then renewed his call for all opposition parties in the country to come together and form a united front, ahead of elections next year.
"We are asking for all opposition parties to join forces ahead of the elections next year, and we expect to join forces with the GMC," Darboe declared.
Read Other Articles In Article (Archive)