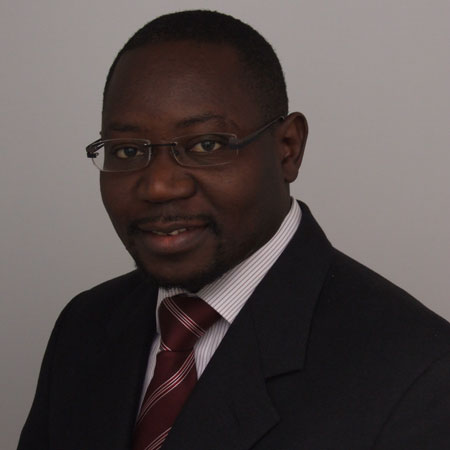 The opposition Gambia Moral Congress (GMC) has joined calls by Hamat NK Bah, leader of the opposition National Reconciliation Party (NRP, for political reforms in the country.
In a press statement sent to this paper Thursday, the GMC also endorsed the proposal of Hon. Hamat Bah for amnesty to be granted to political exiles, and called on the government to release political prisoners and end politically-motivated prosecutions.
Below we reproduce the full text of the GMC Statement:
GMC endorses and strengthens the call for political reforms in governance. The human rights and governance situation are deplorable.
The Judiciary, which should be the bastion of hope for the ordinary person, suffers from a trust deficit. Perception is very important in the administration of justice and, sadly, many Gambians perceive the judiciary as part of what is fundamentally wrong with governance.
Not all Benchers have contributed towards this negative perception, but it is clear that certain people must choose whether they serve the law or an individual. The public, who cannot be deceived, can make a clear distinction.
Law enforcement agencies should appreciate the requirement to owe allegiance to the Constitution rather than to a person, system or political party.
Civil servants should have the confidence to serve our country without constant fear of witch- hunting. Security of tenure reflects national stability, while frequent personnel changes systematically, disastrously impacts national productivity. It kills dreams, innovation and national progress.
Abusing the law and manipulating the judiciary to settle political scores or repress dissent are false choices. Over time, that game is mastered by the people and it may lead to dangerous propensities.
No one enjoys being badly treated by your government. The government exists to serve and protect citizens, not to instill fear. The rule of fear has counteracting elements that produce fearlessness in people at the end. As the local saying goes, 'lu oppa, turu'.
Recent political experiences around Africa, including next door Senegal have proven that armed forces and national security outfits cannot ultimately provide security for any leader against the people, especially in close knit societies. The best security for any government lies in the manner in which it treats and relates to its people. All other options are false.
When a people reach a point where they feel the only way to rid themselves of the instruments of fear and those who use them, the circumstances may be unfortunate. It may not be late to reform. It is not late to accept the call for national dialogue on governance and the way forward. However, a window of opportunity does not remain open, and opportunities wasted may not recur. I urge stakeholders to seize the moment, and heed the call for a genuine inter-party dialogue in the spirit of national reconciliation.
GMC has been calling for a national consensus and reconciliation, a call re-echoed by Hon .Hamat Bah yesterday via The Point.
The same message was contained in part of Hon. Fabakary Tombong Jatta's recent Bantaba interview with The Standard. I take on Hon. Fabakary Jatta on his call for reconciliation and dialogue among political parties, and further urge him to convene a Summit of Political Parties in consultation with our colleagues.
I have confidence that the Majority Leader of Parliament will not utter empty words or make assumptions he cannot follow through. I am also inclined to believe that the Majority Leader has no challenges carrying his Party along. Hon. Fabakary Tombong Jatta, I urge you to engage your Party Leadership at the highest level on your ideas on national dialogue of political parties, and on my part I assure you of our support.
I further endorse the proposal of Hon. Hamat Bah for amnesty to be granted to political exiles, and call on Government to release political prisoners and terminate politically-motivated prosecutions.
These proposals are better implemented in this Holy Month of Forgiveness. The Government's positive response to reforms, reconciliation and dialogue would not be a sign of weakness on their part or on our part.
Flexibility, reason and principle should dictate the approach. Let us start with the small, but important steps and move boldly on matters sublime.
Leadership is about the courage to make the right decisions, and sometimes we may not like those decisions ourselves. We must be dictated by good conscience and better judgment, not sentiment and emotion.
A statesman once asserted that one does not make peace with friends, but with opponents because you are already at peace with your friends.
The issues are complex, difficult and sensitive, but we must work at them. There is nothing we cannot resolve through sincere and frank dialogue under conditions of mutual respect and reciprocity.
In this symbiotic relationship, the Government needs the Opposition as much as the Opposition needs the Government.
The idea in the minds of a few that we are enemies is misplaced. The table of dialogue and constructive engagement is the best medium for family conversation.
Let us advance the Gambian conversation with dignity, for respect begets respect. Those who are prone to tough language should moderate their speech because it has never produced the desired effect. No one can frighten the opposition and we all need to give each other our due.
Together, we can make The Gambia truly great. Together, we can redefine our national destiny, forgiveness and reconciliation.
Once again Ramadan Mubaarak to President Jammeh, his family, members of Government, my colleague Opposition Leaders, GMC militants and sympathisers, NAMs and all Muslims in The Gambia and the entire Umma around the world.
Read Other Articles In Article (Archive)