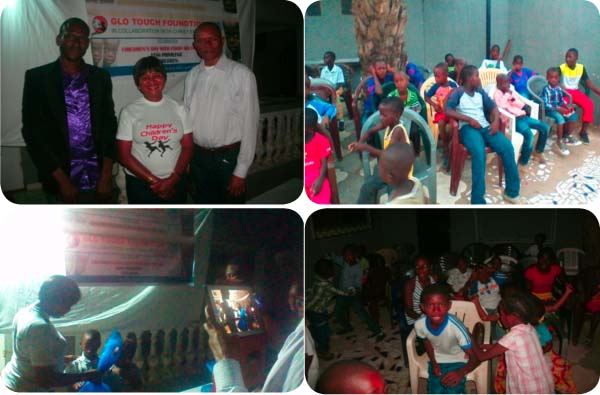 As part of celebrating the World Children's Day, GLO Touch Foundation, in collaboration with Christ Embassy The Gambia, Monday distributed food and drinks, as well as music, to entertain hundreds of children in Bakoteh.
Speaking to Point Entertainment and Lifestyle, OmoIrabor, founder of GLO Touch Foundation, thanked all those who attended the occasion, saying the day is celebrated for children in the world hence it is a remarkable day.
His foundation this year celebrated World Children's Day in collaboration with Christ Embassy The Gambia, he said: "As GLO Touch Foundation, we give free classes from Grade 10 to 12. We do this because we want the future of those children to be bright."
He therefore calls on all parents and guardians to give support to foundations like theirs that are willing to help.
The GLO Touch Foundation boss further thanked Christ Embassy The Gambia for their "wonderful support", saying "the embassy is doing a lot" when it comes to celebrations of this nature.
"We do this celebration with food aid for the less-privileged children," he said.
Pastor Edith Ibeneme, who spoke on behalf of Christ Embassy, thanked GLO Touch Foundation for celebrating the day.
Madam Ibeneme added that every 27 May is World Children's Day hence they decided to observe it for the children fashionably this time around.
"Our president of Christ Embassy instructed us to celebrate this important day for the children, especially for the less privileged," she said.
"Our president also advises us to treat other children the same way and manner we treat our children," she said.
"This year we decided to collaborate to reach out to the children in this particular area with some Christian materials.
"This is our 11th year under Christ Embassy called Inner-city Mission, which is in Nigeria, as an NGO that caters for children.
"What we are doing here today is just to reach the Inner-city Mission in Nigeria."
Read Other Articles In Article (Archive)