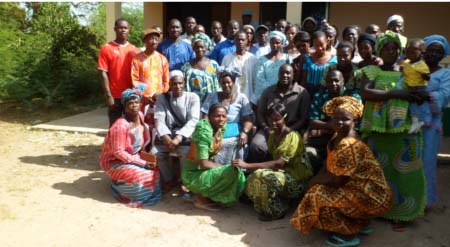 Gambia Livestock Marketing Agency (GLMA) has convened a four-day refresher training workshop on meat hygiene and pork processing techniques for pig farmers and butchers at the Wellingara Model Horticulture Centre.
The training, which targeted fifty pig farmers from Central River Region north and south and the West Coast Region, was funded by the LHDP with funding from IFAD and the ADB.
In his welcome remarks, Ebrima Cham, director of technical field service at the GLMA, said the contribution of livestock to food supplies in developing countries is increasing at a higher rate than that of cereals.
According to Cham, the total meat production in developing countries rose from 30 million tons in 1970 to 69 million tons in the year 2000 and 143 million tons in 2010.
He disclosed that the developing countries now account for almost half of the total world meat production, according to FAO report 1994.
He added that the population of pigs in The Gambia is estimated to range between 14,000 and 60,000.
Pig production is mostly concentrated in the Greater Banjul Area and West Coast Region, although few households in the North Bank Region rear pigs.
According to him, pigs are prolific and can mature earlier than any other domestic animal. They also serve as a cheaper source of meat for those who eat pork.
Mr Cham stressed that pigs are important because of their recognised contribution to household food security and a source of income for poor producers.
He lamented that the treatment of slaughtered animal and poor meat handling techniques persists in many parts of the country.
The purpose of the training was to enhance the capacity of targeted pig butchers and farmers in meat hygiene, handling and processing, in order to ameliorate some of the identified challenges encountered by pork production in the livestock horticultural development project interventions areas, he disclosed.
According to Mr Cham, the manual consists of twelve topics which seek to address meat hygiene and meat technology training needs, with a view to enhancing consumer's acceptance of pork with the unlimited desired returns, through improved production and processing by poor producers.
In his official opening statement, Sang Mendy, on behalf of the coordinator of the LHDP, gave a background of the project.
The project is funded by IFAD and the ADB, he said, adding that pig products are in high demand in the markets.
He then challenged the participants to take the training seriously so that at the end of the four days they would go home with more knowledge.
Read Other Articles In Article (Archive)