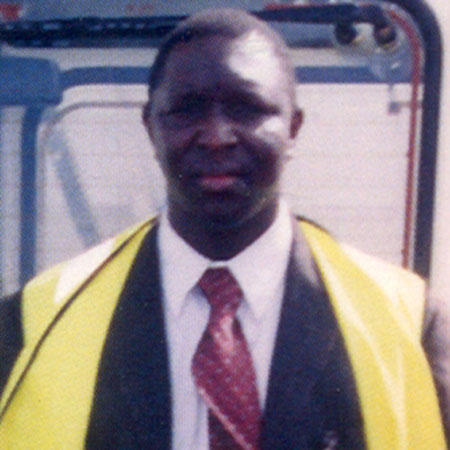 The Acting Managing Director of Gambia International Airline (GIA), Mr. Bakary Nyassi yesterday testified in the ongoing false information case involving the former Permanent Secretary at the Department of State for Religious Affairs, Mr. Alasana S.T. Jammeh.
In his Testimony, Mr. Nyassi told the court that he is an airline expert and he could identify the accused person.
Mr. Nyassi told the court that, he was the GIA representative to the Hajj Commission in 2008, and his role was to scrutinise and take decisions, aimed at assisting Hajj operation carriers.
According to him, basically travel agencies make their arrangement and submit it to the Hajj Commission for endorsement for onwards transmission to the Office of the President.
He pointed out that in 2008, there were three travel agencies approved by The Gambia government to conduct the Hajj.
He told the court that occasionally the Permanent Secretary at the Ministry of Local Government, Lands and Religious Affairs, provides information relating to the Hajj to the Hajj Commission.
He added that during the period, the accused person was the Permanent Secretary for the above mentioned Ministry.
With regards to the aircraft selection, he said, it was the accused who read a letter to the Commission said to be from the Office of the President, giving directives that they pursue the cheapest aircraft offers for the 2008 Hajj, and if possible seeks further discount.
He added that he did not see a copy of the letter that was read by the accused person, but there was unanimous consensus by the Hajj Commission that Intercontinental Airline was the cheapest, and thus acted on the basis of that directive and decided to select Intercontinental Airline.
According to him, in their subsequent meetings there were a lot of doubts as to performance, but the Commission could not act otherwise because the directive was already given.
At that juncture, Magistrate Emmanuel Nkea adjourned the case to Wednesday 14th 2009.  
Read Other Articles In Article (Archive)